Amazon Fire HDX 8.9inch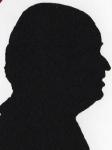 This is the latest – and largest – Fire I have seen. Unless you have a poachers pocket in your coat I doubt it will fit. The latest Amazon Fire version 4.51 is installed and this gives some significant advantages for the user to have.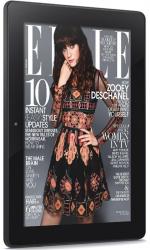 click image to enlarge
The Amazon Fire HDX 8.9" tablet measures 22.5x15.5x.5cm where the last figure is thickness at the edges, it is slightly thicker once you are 1.5cm in, and it weights 372 grams.
As with a lot of tablets it comes naked and to fully protect the screen you need a case and both Amazon and third parties sell such items, if you spend a lot of time typing then a keyboard might be useful addition to the unit I was sent both a case and a keyboard, they work correctly.
The viewable screen is 18x11.5cm giving a 2560x1600 screen. In hard tests the battery lasted over 16hours and in normal use over three days.
The Fire brand came from Book Reading first and of course this unit is still brilliant for that however it is now a full flung Tablet and the Amazon Store has a range of Apps to challenge the Google Play Store.
The eleven headings at the top of screen break things up well and anything you have purchased in the past is still available for download should you have had a previous Fire.
The only things on the thin edges are on the left side (assuming held in Landscape mode) the micro USB socket for charging and on the right side a headphone/earbud socket. The volume up and down rocker is on the back towards the right edge and the on off button in the corresponding position towards the left edge.
The reason I assumed Landscape mode was because the front facing camera for Selfies or Skype use is located in the centre of that edge. Turn the unit over and the higher resolution camera and LED flash are mounted in a similar position.
Using the unit with 'Rotation Locked' in the Landscape position means that you are using the Tablet more as a PC as the screen resolution is similar to most PC's whereas using in Portrait Mode with 'Resolution Locked' is more like a Tablet, you can of course use it with 'Auto Rotate' functioning but I tend to find this rather annoying as it normally rotates just when I did not require it to do so, this is not a moan against the Fire but all Tablets.
Anyone new to Fire will find things a little different to an 'Android Tablet' although the two are similar, certain things found in Settings on Android are a swipe down from the top of the screen as for instance with Auto Rotate. However anyone who has used an Android Tablet will soon feel at home and if anything is not clear the on screen User Guide is excellent and even better for those things you cannot find the exact words for is the live help via web cam on the occasion I used it with an earlier unit this was quick and efficient and the lady was very knowledgeable.
With certain files like videos being large it is important to be able to use an OTG device and here it happily read and transferred data to and from a 64GB device via the micro USB socket.
Exact details are available on the Amazon site and should this or any other Fire device temp you that is the place for such information. My job here is to display usability and here after a few minutes of use it is very easy to use and do anything that another brand of Tablet can do and remember every Amazon book you have ever downloaded is still available to download again, so not just Apps but books, setting up your email is also easy to do and to use.
The Amazon Fire HDX 8.9 is available from the link below for £329 with free delivery. Other memory sizes are available.
http://www.amazon.co.uk/gp/product/B00KQOBQYY?ie=UTF8&tag=gadge0a-21&linkCode=as2&camp=1634