Ready Built and Custom VAIOs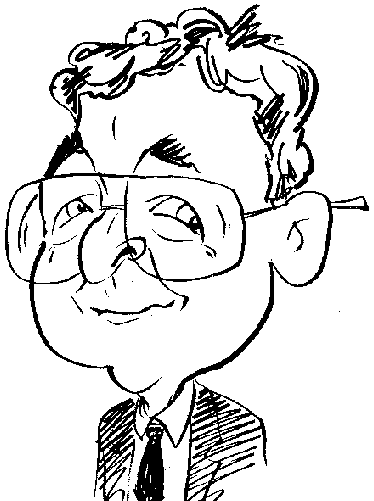 Review controls
Sometimes the appearance of letters in a certain configuration can lead you off into flights of fancy when really there is a more prosaic reason behind the letters.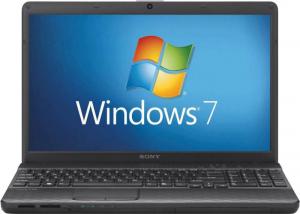 click image to enlarge
When I came across the letters ETS displayed in that order recently at an event, I could not help but imagine that extra-terrestrials were to be the subject under discussion and maybe they were due to arrive in the very near future. Fortunately, some would say unfortunately, in this case those three letters did not refer to intergalactic visitors but the latest series of notebooks from Sony belonging to the E, T and S series. Lets start with what the Sony E series has to offer would-be purchasers.
There are three models in this series appropriately entitled E14, E15 and E17 with the number referring to the screen size of the particular model. Featuring Sony's new "wrap-around" design, the E14 is available in a choice of white, black or pink. With dimensions of 245 x 22.4 x 341mm (D x H x W) when closed and weighing 2.3kb (battery included), the E14 is built around an Intel Core i3-2350M processor, 4GB of DDR3 1333MHz SDRAM, 500GB hard drive and a DVD SuperMulti Drive. The 14-inch VAIO display delivers a resolution of 1366 x768 pixels with a 16:9 aspect ratio powered by AMD Radeon HD 7670M + Intel HD Graphics 3000.
The E14 promises a battery life of up to 7 hours with an energy-saving mode that can put the system into an ultra-low power sleep that can last up to ten days. Other features include a backlit keyboard, multi-gesture touchpad, gesture control, audio boosted by XLOUD™ and Clear Phase™ technologies plus Dolby Home Theatre V4. Supplied with Windows 7 Home Premium 64-bit operating system, this model comes with a copy of Sony's PlayMemories Home that provides tools to carry out various media-related tasks. The E14 is available at prices starting at £588.98.
The E15 also features Sony's "wrap-around" design and is available in a choice of black or white. Weighing 2.7kg (battery included), the E15 has dimensions of 253.5 x 25.3 x 371.9mm in its closed state. At its heart there is an Intel Core i5-2450M processor with 6GB of DDR3 1333MHz SDRAM. The 15.5-inch screen delivers a resolution of 1366 x 768 pixels with 16:9 aspect ration powered by AMD Radeon HD 7650M graphics with 1GB of VRAM. You get a 750GB hard drive and a DVD +- RW/+- DL/RAM optical drive. Windows 7 Home Premium 64-bit is supplied as standard. Prices begin at £409.98 for the E15.
Encased within its larger size (278 x 27.1 x 408.7 when closed), the E17's 17.3-inch screen has a resolution of 1600 x 900 pixels with an aspect ratio of 16:9. As with the E15, this larger model retains the same graphics card although the VRAM double to 2GB. Hard drive capacity remains the same but the optical drive option now consists of a Blu-ray combo player. With this model prices start at £448.99.
Described as Sony's first Ultrabook, the VAIO T13 features an aluminium and magnesium chassis. With dimensions of 226 x 17.6 x 323mm and weighing 1.6kb (battery included), the T13 is eminently portable. The 13.3-inch screen has a resolution of 1364 x 768 pixels with an aspect ratio of 16:9. Beating at the heart of this Ultrabook is an Intel Core i3-2367M processor supported by 4GB of DDR3 1333MHz SDRAM. Storage is placed under the auspices of a 320GB hard drive working in conjunction with a 32GB SSD unit that reserves its capacity solely for system usage rather than general file storage. Despite its smaller size, the T13 features HDMI, VGA and RJ45 network ports plus an SD/MMC card slot along with a built-in HD web camera. Sony has bundled PlayMemories Home and Adobe Acrobat X Standard with Windows 7 Home Premium 64-bit operating system. You also get a 90-day trial version of Intel's Anti-Theft Service just in case your Ultrabook attracts unwanted attention. The T13's pricing starts at £679.
The VAIO S series features the S13 and S15 models which are aimed more at those looking for power of performance. For instance the S15 is available in magnesium, aluminium and carbon fibre allowing it to weigh in under 2kg. This model is based on an Intel Core i7 processor with 8GB of DDR3 1333MHz SDRAM. There is a choice of Blu-ray or DVD optical drive to back up the 1000GB hard drive. The unit's 15.5-inch screen features a full HD VAIO display with the graphics handled by a hybrid NVIDIA George GT640M GPU + Intel HD Graphics 4000.
If none of these models are exactly what you are looking for then perhaps a new Sony service will provide a solution. Taking a lead out of Dell's book, Sony now offers you the opportunity to cherry pick features to produce your own customised model which will be built just for you. You can access this service either online from Sony's website or from a Sony store as you select from categories designated as Design, Configuration, Services and Accessories. Your personalised machine can be picked up from a store or deliver direct to your home within, according to a Sony representative, a week.