Xara Photo & Graphics Designer MX v8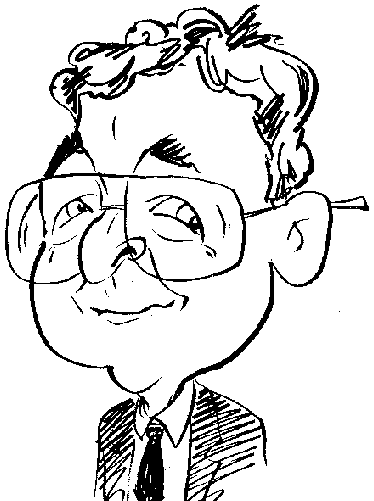 Review controls
This next product is described as "the world's fastest drawing program" and I am not going to argue with this statement.
Buy Now!
Xara Photo & Graphics
Designer MX v8
Available direct from Xara
£68/$89/€69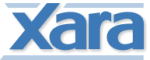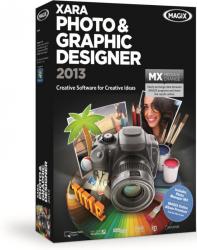 click image to enlarge
Described as "the world's fastest drawing program", Xara Photo & Graphics Designer MX is now up to version 8. Xara (part of the MAGIX family of multimedia products) is targeting this offering at the graphics enthusiast, small company or academic user looking for general purpose photo and graphics design tools that will not overstretch the budget in times of cut-backs.
When you first fire up this product, you will be asked whether certain graphics file formats should be assigned to the Xara software or not. You will also be asked whether you want to join an Affiliate Program whereby an account is opened for you to receive any commission you make from the use of Xara templates. This commission can, if you so desire, be donated to a charity.
The program's interface consists of a centrally positioned work area for displaying and designing documents. This work area is surrounded by various menu and tool bars plus the Designer Gallery on the right side. The general layout and functionality of this interface should be immediately very familiar to regular Windows users although some of the available functions might require a little adjustment on the part of the user. So lets take a look at some of the features, especially those that are new, found in Photo & Graphics Designer MX 8.
To help you get started with various projects, several new templates have been added to this version. Selected from the Design Gallery, templates have been categories under types such as Business, Card, CD, Newsletter, Photo Album, Photo Frame, Postcard and Document. The Design Gallery also contains new clip art and you can set up links to media stored elsewhere such as a folder located on your hard disk.
Text Styles are supported with attributes dealing with the font, size, colour, line spacing etc. You can select a block of text and apply a chosen style. However I was unable to get this feature to work with a phrase or single word as the style would always default to the current paragraph. A work-around is possible but this does require you to make adjustments one attribute at a time but you do get immediate live updates. It is also possible to lock an image to a block of text so that if the text is move then the image will follow suit. However you can still move the image without disturbing the text.
Although not always successful, the Colour Erase/Selection tool will enable you to make changes to specific parts of an image. You need to be working with an image that has clearly defined boundaries otherwise alterations will bleed into areas that you do not mean to affect. Using a picture of my cat stretched out on a carpet with similar colouring produced some weird and unexpected results. Maybe I was expecting too much from the tool but it was not a feature I plan to use on a regular basis. I had more success with the Colour Hue adjustment tool that enables you to change the tint of part of a photo.
If you feel like punching a hole through an image or removing some of the edges then the tool you need to use is the Shape Erase Tool. It can carry out both tasks. You can adjust its size, roundness, softness and angle to suit your needs. As this tool only works on shapes currently selected, it will not damage surrounding areas.
As the "MX" part of this product's title indicates, Media Exchange is possible from the Share drop-down menu. You can upload objects to Facebook and Flickr. There are also options to create an online album and populate it with content plus publish to a website.
You do need to be aware that this program is set, by default, to back up open documents every 10 minutes plus back up open documents when the program is shut down. These documents are then automatically restored when the next session starts. To remove this feature you need to deselect it from the Backups tab on the Options feature on the Utilities drop-down menu. You will be asked if you want to save or discard open documents with this feature deactivated.
Xara Photo & Graphics Designer MX 8 is certainly quick to carry out all its tasks. Sometimes you did not even have time to blink before a job was carried out. Not all the various procedures worked as I expected but they did work after a manner. UK pricing for this product is £69. You will need to be running Windows XP and later.