Widescreen Monitor Upgrade to 24 inch

For someone using even a 17inch display with 1280 x 1024 screen resolution, "upgrading" to a 19 inch wide screen display with 1440 x 900 is unsatisfactory. After all, the lesser vertical resolution is inadequate. Consequently, a reasonable approach is to upgrade to a 22 or 24inch widescreen monitor with 1920×1080 WUXGA resolution and, ideally, to one such as the Viewsonic VX2433wm 24inch which provides both performance and a good degree of future proofing.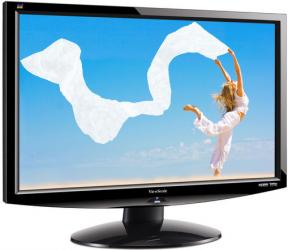 At first sight the large amount of desk space occupied by a 24 inch wide screen monitor is over-powering. However, the VX2433, with its slim polished black bezel, and anti-glare screen, is stylishly designed and so one soon gets used to it and starts appreciating its benefits. As well as having a stand that tilts forward about 5 degrees and, more importantly, 20 degrees backwards, so one can set it as a convenient angle it incorporates standard VESA mountings so that it can be either wall mounted or attached to a VESA desk mount monitor arm. Consequently, it can be situated in the most ergonomically convenient and attractive position. I found the preset height perfectly suitable in practice.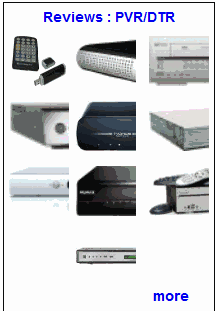 The large 23.6 inch viewable screen provides many advantages. In word processing or desktop publishing, it is often very convenient to be able to show, virtually full size, a double page spread. Alternatively, two or more windows can be displayed side-by-side each of which could well be a different program. Not only is it far more convenient than using two separate smaller side-by-side monitors to achieve a similar effect this latter approach is unsatisfactory when photo editing or carrying out any other task where colour comparison is required as two monitors will not normally display colours identically.

A key feature of the VX2433wm is the multiple signal inputs. In addition to an analogue VGA connector, it also features DVI-D (with HDCP) and HDMI connectors plus audio In/Out. HDCP (High-bandwidth Digital Content Protection) is important as, without it, displays are unable to display high definition images such as BlueRay and HD DVD movies. The provision of HDCP provides a useful degree of future proofing even if one doesn't, as yet, want to display HD images. After all, the TV industry is rapidly moving towards HD in an appreciable amount of its programming. This is where the 2433's fast video response and claimed 20,000:1 dynamic contrast ratio come into their own with fast moving images - irrespective of whether they are movies, videos or games - and, especially, seeing details in the deep shadows .
When considering a new monitor, it is necessary to decide whether to buy for immediate needs or to plan for the future. As far as one can ever know, the 2433 provides the performance needed today and, with features such as HDCP, aspect ratio adjustment that ensures that images are not distorted regardless of signal source and the Ecomode which automatically reduces power consumption and can extend backlight life, it is unlikely to become obsolete in the near future. At a list price of £289, it is hardly cheap. However, the Amazon price of £178.80 is much more reasonable and so could well make it a very sensible buy.