A Label Printer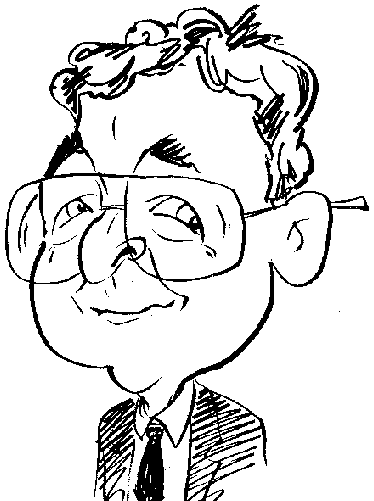 While the majority of printers, whether of the laser 0r inkjet persuasion, can produce a range of documents, there is one particular skill at which they do not excel. The skill in question involves the creation of stick-on labels. Based on the concept of horses for courses, the solution would be to use a device that was specifically designed for the creation of labels that can easily be attached to where ever they would be most beneficial. One such product is the P750W designed by Brother.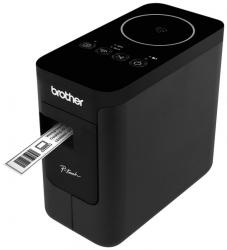 click image to enlarge
Described as a "Professional Wireless PC Labelling Machine", the P750W is a black box with dimensions of 78 x 152 x 143mm (W x D x H) and weighs 884g. While a little too bulky and heavy for slipping in a pocket, this device is portable enough to be moved between various locations. This printer makes use of thermal technology to create its labels on various widths of tape supplied in cassette form.
A sample cassette is supplied in the box and this cassette slots into a windowed compartment on the side of the unit. As supplied the tape is 24mm in width with a length of 4 metres but other widths are available and these include 3.5, 6, 9, 12 and 18mm. Printed tape is ejected from the front of the unit and a built-in cutter facility detaches the relevant tape from the cassette so that your label is spat out of the printer.
While this printer can be connected direct to a mains power source using the supplied power lead attached to the rear of the unit, there is also an option for battery power using 6 AA batteries (not supplied). The rear of the printer also houses a mini USB port allowing this device to be linked to a computer using the supplied lead. However, as already I have mentioned, this printer is a wireless device and can be connected via Wi-Fi.
Arranged across the top of the unit is a series of recessed buttons. Running from right to left, there are buttons for power, cutter, Wi-Fi and the Editor Lite feature. Apart from the cutter button, the rest of the features are accompanied by LED lights to indicate status. Positioned above the buttons and their LEDs is a clearly marker circular area providing NFC (Near Field Communication) feature for printing from a mobile device using either Brother's iPrint&Label or Mobile Cable Label Tool apps which can be downloaded from your appropriate store.
While it is possible to set up and connect this label printer to your computer using the instructions provided on the large folded User Guide sheet, a far better approach is to download the relevant software from www.brother.com/inst/. An automatic set up procedure will install the necessary items and install the P-touch Editor software for creating your labels from a computer environment.
The P-touch Editor will be automatically linked to the P750W device for printing labels created by its software. Rather than re-inventing the wheel, this editor adopts a fairly standard type interface that will be familiar to Windows users. You can select from a range of templates designed for specific purposes or opt to create your own design and save it for future use.
When working on or designing a label you can use the full range of fonts and attributes at your disposal. You can add a frame from those supplied which are categorised as Thin, Thick or Special. Images can easily be added to a label. You can work with an existing image file, screen capture, symbol or one of the numerous items of clip art that come with the program. The various pieces of clip art have been categorised under headings such as dingbats, stationary, animals, sports, hobbies, people and country styles. A built-in tool allows you to select from a wide selection of cartoon style drawings which can be adjusted in various ways.
When printing a label a dialogue box offers you various options. You can select normal or high resolution output plus opt for features that include chain printing, mirror printing and auto cut along with the number of copies you want printed. Printed labels appear within a few seconds, ready to be separated from the backing cover and then attached to their appropriate resting place.
The P-750W label printing is easy to use and can produce a range of labels. It is slightly limited in that the largest width is just 24mm which is fine for many tasks but not all. Brother has priced this printed at £166.80. A range of tape sizes and colours are available with prices starting around £11 depending upon the length and width of the tape.