Creative SoundBlaster Jam Headphones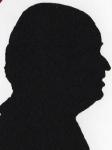 They are an on ear offering that is sold to work via Bluetooth which it does, however they can be used as USB headphones whilst charging the units internal battery or at any time without turning the Bluetooth on, so they are dual use.

click image to enlarge
After recently reviewing two quite heavy on ear and over ear corded headphones these seem extremely light at 81grams in Bluetooth mode.
Unlike a lot of headphone sets you are unlikely to wear these on the wrong ears as they are tilted back so if you put them on the wrong way round they just do not fit well.
Lack of weight is great for moving around but that of course also means lack of padding and anyone like me who is somewhat hair challenged on top who may find this noticeable.
When the earpieces are pulled apart to horizontal the distance from the lower tip of the earpiece to the top of the headband is 17cm when the full 3cm of adjustment in each arm is implemented. I found I needed around 1cm of this so an average sized child should be OK and all but the largest adults.
The right ear has all the controls in what is called a multifunction button this forms the centre area of the back of the earpiece. On the left are – and + buttons and on the right a bass boost button.
Linking to a smartphone is quite simple and once linked it is remembered.
The earpieces are covered in foam rubber so the noise damping quality is not great and this could be a problem in a noisy train or tube. Around the home it is not a problem and does mean you do not need to be tethered to your phone.
I liked the ability to link via USB to allow connection to a PC which makes this a dual use product, charging takes place all the time you are connected until the internal battery is charged.
There is a large multi-language instruction sheet with three things to do. The third of which is to download Control Panel software to allow you to get the best from your SoundBlaster Jam.
When fully charged it is stated to play for 12 hours – the best I got is 11 hours and six minutes, the headphones can of course answer phones calls and you can play or pause, the pause cuts in automatically when you answer a phone call.
The one metre micro USB to USB lead fits onto the base of the right headphone and sound through this is just as good as via Bluetooth.
My major disappointment was the packaging which looks good on a dealer display but it has to be destroyed to remove the headset and so is then useless to keep it in.
The Creative SoundBlaster Jam is available from the link below for £41.03 with free delivery.
http://www.amazon.co.uk/gp/product/B00SBBDDR2?ie=UTF8&tag=gadge0a-21&linkCode=as2&camp=1634