An Acer Netbook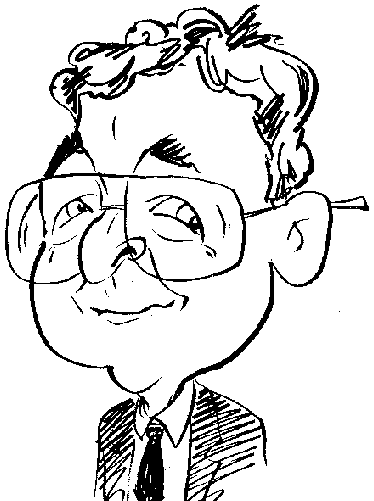 Review controls
Not everybody needs the power and functionality offered by today's notebooks. For some the lower specifications of a netbook will suffice.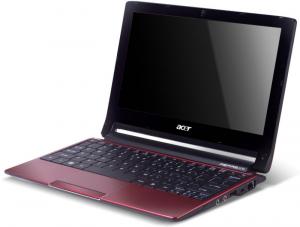 As manufacturers add extra functionality to their notebooks, the various models increase in size and, if a recent example is anything to go by, also with weight. The result is that these machines are more suitable for the role of desktop replacements than as a travelling companion. Offering to fulfil this latter role is the classification of product known as netbooks such as the Acer Aspire One 533.
With regards to both size and weight, the Acer Aspire One 533 is eminently suitable to take with you on your travels. The unit's dimensions are 259 x 187 x 27mm (W x D x H) while its travelling weight is just 1.4kg which should enable you to balance the netbook on one hand while typing or selecting features with the other.
The Aspire One 533 is based on the Intel Atom N475 CPU rated at 1.83GHz with support for Hyper-Threading. Graphics are handled by the Intel GMA 3150 chipset with 256MB of RAM. Memory is in the form of 1GB of DDR3 in a single SODIMM socket while storage is provided by a hard disk that is meant to have a 250GB capacity. However, according to the operating system, the drive capacity of the review system was 136GB split between C and D. Supplying on-the-move power is a 4,400mAh six-cell battery that should give you a day of light use.
Like many others, Acer has opted for a lacquered black effect for the top cover of this netbook. I suppose, in a way, this could be regarded as a means to discourage unauthorised access – whoever raises the lid is bound to leave evidence in the form of finger smears but I'd still prefer a matt finish. Raising the lid reveals a 10.1-inch screen that appealed to my sad, old eyes with its glossy finish. With a resolution of 1024 x 600, the screen delivers a bright, clear image that should be more than adequate for the different tasks you would expect this netbook to run. Viewing angles are not all that great but with a screen of this size you would not expect to have a large audience taking up different positions. Admittedly you might need to turn down the default brightness of the screen to help you achieve the optimum battery life but that's just a matter of give and take.
As it becoming increasingly standard, a webcam is located just above the screen. I would have liked to provide some information about the performance of this Crystal Eye device but I was unable to get it to work. It did not matter whether I made use of the Start Menu or drilled down to the appropriate folder, the Crystal Eye webcam stubbornly refused to cooperate.
As the unit's battery pack protrudes slightly, this has the effect of applying a gentle slope to the keyboard which I found does help when typing. The unit's slightly curved keypad is well laid out with most individual keys of a reasonable size. It was a pity that the top row of keys (including function, ESC, Ins and Del) were of the smaller size but, other than this, the keyboard was one that I could happily work with for producing documents.
I have never been a fan of the touchpad and the one supplied with the Aspire One 533 has done little to change my opinion. While I appreciated the quick zoom feature, I found the main touchpad to be a little unresponsive while the length (75mm) of the rocker style button bar tended to cause problems with adjustment when switching between left and tight click action.
Various connection options are located along either side of this netbook. A pair of USB 2.0 ports, VGA analogue video output and mains power connections are positioned along the left side. Moving over to the right side reveals a third USB 2.0 port, memory card reader, Ethernet port and jacks for headphone and microphone connections. Support is provided for 802.11a/b/g/draft-n plus Bluetooth 3.0.
The Aspire One 533 had no problems running the various applications present to it. It was also able to cope with music and video tracks, whether stored on the hard drive or a USB Flash Stick. Although the speakers were not the best that I have heard, they were adequate to the task while video playback was smooth without any judders and screen freezing.
Acer has chosen to supply the Aspire One 533 with Windows 7 Starter 32-bit edition as its operating system. This was already set up on the review system and initially took 56 seconds from cold to arrive at the desktop and pass control to the user. However once one of Microsoft's updates had downloaded and installed itself, the boot up sequence increased to 67 seconds. Shut down took approximately 30 seconds.
You get the usual bundle of Acer utilities plus various other applications. These include Microsoft Works, McAfee Security Centre plus trial versions of Norton Backup and Microsoft Office. The review sample was supplied by Save On Laptops;
http://www.saveonlaptops.co.uk/Acer_Aspire_One_533_971087.html