Samsung Netbook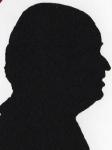 Review controls
This is yet another nice Netbook; it boots and shuts down quickly but still runs Windows XP. The finish is nice and all in all it is a rather nice unit that you could whip out of a smallish bag or case without having to grow extra muscles.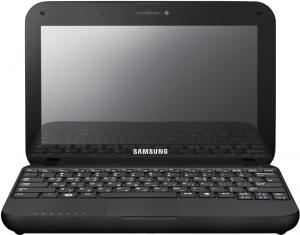 The Samsung N310 Netbook is 26x18x3cm and weights 1225grams. Mine was a light blue colour and the case feels almost rubberised thus giving it a little extra protection.
The left side has Kensington lock anchor point, a USB port, a covered Ethernet port and the two 3.5mm sockets for microphone and headphones. The front has an SD card socket. The right side has two further USB ports and a rubber bung over the VGA out. Finally the power input connector. The back is clear as the screen slides over it when open.
The inside is black. The 84 key keyboard has near 1.5cm square keys for alpha and numeric while the function keys are smaller. Behind the keyboard are the speakers and on the right side the on/off switch. Boot up is a very impressive 38seconds while shutdown is 20seconds. In front of the keyboard is almost 6cm with the 6.5cm wide trackpad mounted 9cm from the left. The two mouse buttons in front of it are in fact a single long button working on the see saw principle. To the left of these are seven pin hole LED's that the manual explains.
Like all Netbooks it has the Intel Atom 1.6GHz processor and 1GB of RAM. The viewable area of the screen is 22.4x12.5cm giving the diagonal measurement of 10.1inches. The screen display is 1024x600. The screen also has a near invisible web cam above it.
Most Netbooks come with some utilities but here the nice thing is an onscreen User Guide that some thought has gone into producing.
While on software I find SRS Control Panel that gives you some nice control over use of the inbuilt speakers. McAfee Security Software that despite me registering (more than once refused to send me the email so I could activate it) this made it rather annoying that it kept saying 'I was not fully protected'
I used the unit with both Ethernet and Wireless and was quite happy with both. This unit also has Bluetooth. During my test period it did several updates (including IE8) without problems.
Talking of IE8 I downloaded and installed this while on batteries and wireless the total time (including the reboot) was just ten minutes. If you have read other recent Notebook/Netbook from me you will know that this has been by far the easiest and less troublesome update to this piece of software.
While I watched a DVD (via an external DVD drive) I did this while on mains as the drain caused by the USB drive and the screen display is not exactly what a Netbook is designed for. Using it on batteries gave a battery life of between two and three hours dependant on the type of use.
The screen is very reflective and in bright light or even a room with lights on you have to position yourself with care to avoid reflections.
I used this out and about and even managed to use the Internet via a hot spot or two. I liked this Netbook not for the software provided (although the User Manual was nice) but for the fact even the McAfee software could not spoil its use. I did install several other items of software you really need a word processor and while there was no trial of Microsoft Office there is of course Open Office that can be downloaded for free. The lack of a CD-ROM is not so much of a problem with 1GB and 2GB flash drives providing of course you can copy the software on a PC with a CD-ROM.
Doing my Internet searches found the Samsung NP-N310 at a best price of £356.97 including free delivery from the first link below. Not cheap remembering it's a 10inch but a nice unit.
http://www.amazon.co.uk/gp/product/B0026B8VQ6?ie=UTF8&tag=gadge0a-21&linkCode=as2&camp=1634
The Samsung NP-N310 is available from Amazon for $447.76 including free delivery. Not cheap remembering it's a 10inch screen but it is a nice unit.
http://www.amazon.com/gp/product/B002DUED94?ie=UTF8&tag=gadge0a5-20&linkCode=as2&camp=1789
The Samsung NP-N310 is available from Amazon for €443,05 including free delivery. Not cheap remembering it's a 10inch screen but it is a nice unit.
http://www.amazon.fr/gp/product/B0026RGTL4?ie=UTF8&tag=gadge04-21&linkCode=as2&camp=1642