Netbook from M&S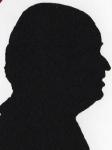 Review controls
Anyone still keen to purchase a Netbook with Windows XP as the operating system could well find this unit one of their last chances. Later this year M&S will launch a different model with Windows 7 installed so don't delay.
Buy Now!
M&S NetBook MSNB-2009
Exclusive to Marks and Spencer
from £279.99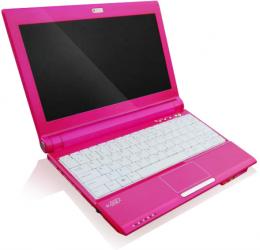 The M&S Netbook, the MSNB-2009, measures 25x19x4cm the last figure is the maximum at the back it is just over 2.5cm at the front. The weight is 1.35kilos. Mine was electric blue but I know they also do pink that might appeal to the ladies. This is sold exclusively by M&S but it manufactured and supported by Elonex one of the bigger names in the UK education sector.
Looking at the connections, the left side has a volume adjustment knob and one of the tiny 2x.5cm speakers. The front has two 3.5mm jack ports for microphone and headset and a card port. The right side has the other speaker, DC input, Ethernet and VGA ports and three USB ports. The rear is clear even though the hinge is top mounted and the screen that can open to close to 180 degrees never would interfere with anything plugged there.
The alpha and numeric keys on the 83 key keyboard are 1.5cm square which is slightly larger than those on a standard desktop keyboard but as there is almost no gap between them it might take a while to get used to touch typing on it.
There are five well marked chrome buttons towards the right of the 1.5cm strip behind the keyboard. The trackpad is rather unusually mounted in the centre of the 6cm wide area in front of the keyboard, it is 6x3.8cm and the bar chromed mouse buttons is mounted .5cm in front of the trackpad and slightly raised, I found the finger moved easily from one to the other.
I found that you needed to hold the on/off button for a least a second to start the boot up process that took 75 seconds to complete. Shutdown from a clear desktop took close to 30 seconds; neither of these figures is outstanding.
The screen has a 1.3MP web cam mounted in the top centre. The visible screen is 22x13cm giving the 10.2 inch screen diagonal screen measurement. The display size as with most Netbooks is 1024x600 but of course it can support an external screen.
Apart from Windows XP Home you also get CA anti virus and security software, it is the first time I have come across this but it seems less intrusive than some other products. Other software includes a full copy of Microsoft Works and a 60 trial of Microsoft Office alone with Power Point Viewer 2007 and a couple of utilities.
The CPU is the standard Intel Atom offering running at 1.6GHz on mains and 1.05GHx on battery. 1GB of RAM ran everything without problem. The 'C' drive shows as 153GB but as there is a restore partition I suspect it is a 160GB drive.
In normal use running on battery I got just over five hours this consisted on word processing and some Freecell but I kept the screen live during my tests. It of course supports both Ethernet and Wireless and for this test no Ethernet and Wireless was turned off.
I found the screen less reflective than most and even in sunlight it was readable. The matt blue colour of the screen surround and keyboard area tended to show fingermarks a lot less than those who have the normal shiny black.
As stated this is available esclusivly from Marks&Spencer. I find bringing out a Netbook now and following it with a new model in a few months strange but as M&S are one of the UK's top retailers who am I to query their decision. This is a nice Netbook and should you still be hooked on XP it is there for you to buy with good support from Elonex. I look forward to trying to testing the Windows 7 model as and when it becomes available. This unit current retails for £279 available from the link below.
http://www.marksandspencer.com/M-S-MSNB-2009-Netbook/dp/B0031AMNNI?node=42966030