Personalised Coffee Maker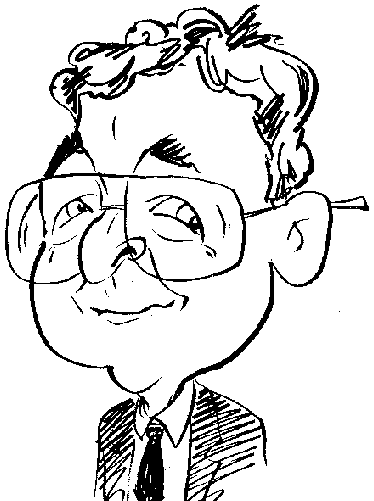 Review controls
At one time we used to be known as a nation of tea drinkers. Now, however, there has been a sea change and coffee has taken over as the national beverage of choice for those not hooked on something with a stronger effect.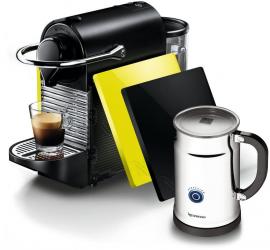 click image to enlarge
You only have to walk down any High Street to see the evidence as big brand coffee shops are springing up all over the place and plying their wares of various coffee-based drinks that old-timers, such as myself, find confusing despite the attractive aroma wafting from these premises. Even pubs, with their wide range of alcoholic beverages, are now selling coffee to their customers.
For those who prefer their coffee in a more home centric environment, there is a choice of coffee machines to feed their drinking habits. One such offering is the Nespresso Pixie which has recently been enhanced with a new feature. This particular model is the Nespresso Pixie Clips machine and is the subject of this review.
Unlike the original Nespresso Pixie, with its ease-of-use coffee making capability from pod capsules, this new version features interchangeable side panels. Each product arrives with two pairs of exchangeable side panels. In the case of my review sample, the unit arrived with white panels already in place and a spare set of red panels for when I wanted a change of colour scheme. Other available combinations include Black & Lemon Neon or White and Corel Neon while other clips, such as Pop, Arty, Elegant or High Tech, can be purchased separately at priced ranging from £15 to £30 a pair.
When changing your side panels, you will need a Nespresso key which can be found lodged in the polystyrene packaging. Illustrated instructions are provided for the removal of the existing panels, which just need prying off, but replacing the panels does not warrant any instructions as you just apply a degree of pressure to lock a panel in place while the unit is laying on its side. Incidentally, even though I removed the water tank and drip grid from the unit prior to making a panel change, there was a small amount of water leakage. If it is of interest, I opted for white on one side and red on the other just to show a little individuality and prove I am not totally devoid of creativity.
The actual Nespresso Pixie unit consists of the central coffee making module with a rear mounted, detachable water tank and the combination of drip grid and cup support feature at the front where you will also find the coffee outlet spout. Located on the top of the machine, near the rear, is the power switch and buttons to select small (40ml) or large (110ml) of coffee. A u-shaped lever on the top of the coffee machine is used to open the slot to insert the coffee capsule and then close it up prior to starting the coffee making process. The Nespresso Pixie is a little on the noisy side when producing its coffee but not excessively so.
If, like me, your idea of a large cup of coffee calls for a more generous offering than Nespresso's Lungo (110ml), then you could either repress the appropriate button once the coffee had been delivered or hold down the button until your cup/mug/beaker was full. With this latter method the Nespresso Pixie will remember your need for a specific amount of coffee. I found that two lungo shots and one of expresso would top up my mug just nicely with excellent coffee.
While the idea of being able to customer the appearance of your Nespresso Pixie does have some appeal, it has no effect on the beverage produced by this coffee making unit. I just wonder how many coffee drinkers are going to stand back and admire their personalised Nespresso Pixie while waiting for a hit of this aromatic beverage even if it was of the latest blend of the Grand Cru Monsoon Malabar which I have been drinking during my review of this product.
The Nespresso Pixie Clips machine is priced at £139 (with even Argos listing it at this price) or in a bundle with an Aeroccino milk frother costing £179. A sleeve of 10 Grand Cru Monsoon Malabar capsules priced at £3.80 which, while, considerably less expensive that coffer shop prices, is far more than you would pay for a jar of instant if that is more your scene.
https://www.nespresso.com/uk/en/product/pixie-clips-lemon-neon-and-black