32-inch SMART Television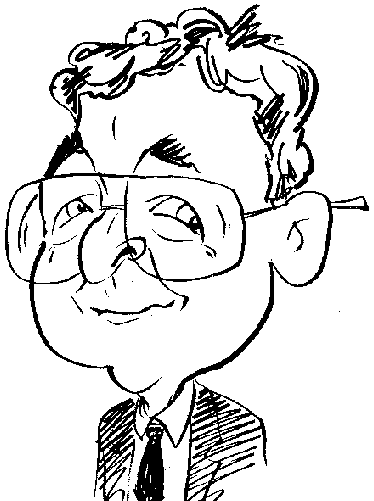 Review controls
As one of its smallest models, the Samsung 32-inch television is the subject of this next review.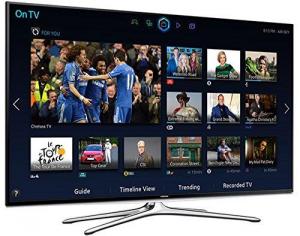 click image to enlarge
Smaller than the previous models I have checked out, the Samsung Series 6 SMART TV LED TV 32 is, as its model number clearly indicates, a 32-inch unit. As with the previous 40-inch model reviewed earlier, this 32-inch SMART TV needs to be mounted on an elongated "X" shaped silver base. Attaching this base involves the use of seven screws that are included in the package. I found that these screws needed more force than I had expected. Wall-mounting is possible with this television but this requires additional kit which does not form part of the standard package and therefore is not included as part of this review.
Once mounted on its stand, you can set about attaching the various leads. While you can get away with just an aerial and power lead, other types of connection are available at the rear of the unit. You are well served with three USB ports and four HDMI sockets for linking a range of peripheral devices such as flash drives, an external keyboard and Blu-ray player. There are also component audio and video sockets, a SCART connection, headphones output, LAN and an optical Digital OUT option.
When you first power up this SMART TV, either using the on/off button located in the lower right corner on the rear of the unit or the supplied large style remote control unit, an initial set-up process will be instigated. This will lead you through the various menu options required to get the full benefits from this Samsung product. Any settings you make, including those for language, picture mode and channel scanning, can be adjusted later by using the Menu option on the remote and navigating through the available choices.
In order to get the full benefits of the SMART TV you do need to integrate it into your home network. This process can be carried out via a wired or wireless connection. An on-screen keypad will appear enabling the entry of the appropriate password for linking to your home network.
While this SMART TV offers you the usual mixture of channels (162 split between TV, Radio and Data/Others in my case) plus an EPG made up of a small window displaying the current channel with a brief description plus scheduling details for a further seven channels at a time, the icing on the cake for this television is its Smart Hub feature. Some of the Smart Hub features do require you to set up a Samsung account in order to access and purchase content.
The Smart Hub feature can be set to appear when the television is turned on or when you press a clearly marked colourful button situated in the middle of the remote control. Pressing this button overlays the current channel screen with a scrollable list of favourite options that include channels and additional features such as Facebook, Twitter, Skype, Weather, Netflix and Tunein plus an eManual which is also accessible direct from the remote. There is also a small elongated button which takes you into the main Smart Hub features.
Selecting the elongated button brings the main Smart Hub feature which divides its content into five categories entitled Games, Samsung Apps, On TV, Films & TV Shows plus Multimedia. As you might suppose, the Games section features a number of games which can be downloaded and played on the television. In most cases the games are free and often support the use of the Samsung Smart Controller – not included as part of my review kit.
The Samsung Apps section features various offerings which can be browsed under headings of Most Popular, What's New and Categories. With this last option, you can select from Apps covering subjects such as Video, Sports, Lifestyle, Information and Education. Downloading these apps is not as quick as when you download an app to your smartphone or tablet.
On TV is just what it implies with its title. You are show a list of programmes currently being broadcast. Beneath each offering is a timeline giving an indication as to how far along the programmes is currently. You can then make a selection and move straight to that programme.
With categories designated as Featured, Movies, TV Shows and Trailers, Films and TV Shows offers you a range of content which is available for streaming at a time that works for you. The final section, namely Multimedia, gives you access to your own content stored on various media and locations plus allowing you the ability to check content online.
This SMART TV does support 3D watching. However you are not supplied with any glasses and will need to source your own content. 3D mode is turned on via a switch. It is possible to implement this switch while watching a 2D programme but it is not recommended as you get a fuzzy image.
Overall, 2D in 3D apart, image quality is excellent with this SMART TV. Audio quality is also of a high standard. Currently Amazon has this product available for £358 with free delivery.
http://www.samsung.com/uk/consumer/tv-audio-video/televisions/flat-tvs/UE32H6200AKXXU