A New Samsung Television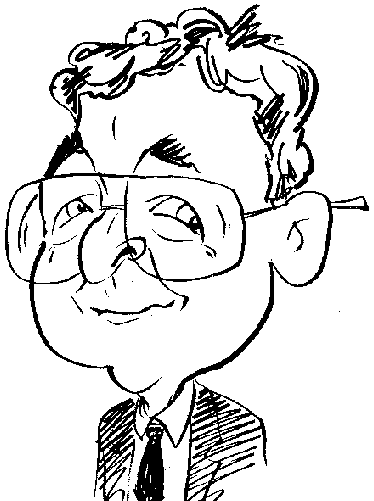 Review controls
Clearing a suitable space in my living room and, at times, putting a strain on my back, it was time to check out one of the new models in Samsung's television line up.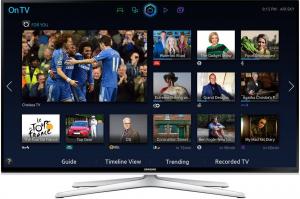 click image to enlarge
I can still remember the "box in the corner" scenario when you might be the only family in the street who had a one-channel television. You could invite some neighbours round to share the entertainment being broadcast while occasionally some others could be invited to raise the envy and jealous levels. Now we are a society where multi-set environments are the norm with one particular unit being the central point for the family entertainment needs managed by television smart technology. I have recently been checking out one such television offering from Samsung.
This is the series 6 LED TV 48 model with the title giving a clear indication as to the type and size of the screen. When the product arrived the courier stated "Don't worry about the size, it is fairly light". I have to disagree with him on the weight issue as I struggled to handle this unit. As supplied the screen comes with a two-piece stand which needs to be connected together and then screwed on to the screen. Going down the route of attempting to connect the two elements individually just causes frustration. An optional wall-mounting kit is available if that is your preference but it forms no part of this review.
Once the power lead and aerial cable has been attached then you can switch on the television and work through the set-up procedure. It took me a little while to locate the on/off switch which is hidden away, as part of a small joystick-like control, on the back of the screen in the lower right corner. Of course you could use the supplied large-style remote control unit which does need to be aimed towards the lower bezel to attract the attention of the infra-red feature.
When you first turn on this television you will need to work through a seven-stage set-up procedure which opens with gaining access to the Internet via your home network with a choice of wired (you do need to provide the Ethernet lead) or wireless from the detected options. Any password required will need to be entered using an on-screen keyboard and the remote control unit. You will then need to accept the terms and conditions before selecting the Country and connection type.
A scan will be carried out to identify available channels. In my case the scan located 134 digital channels, made up of TV, Radio and Data/Others plus one analogue channel. The single analogue find was my Sky box, which at the time was not link to the Samsung unit, as seen through a snowstorm. You then need to enter your post code in order to be assigned your service provider. Again an on-screen keyboard and the remote control are brought into use. However this time an assistance tool comes into play. It attempts to suggest the next letter to be entered but this is a totally redundant feature when typing post codes.
Finally a check will be made to see if a software update is available with an option to download immediately or later. Just over twenty minutes was required for the update download required by the review system. In total, from start to finish including the unpacking and attaching the stand unit, it took just over 90 minutes to set up and watch content on this LED TV 48 model with its quad core processor.
Various settings can be adjusted from a Tools menu. These settings include picture size, sleep tuner and subtitles. When selecting your television programmes, you can use the Guide feature which presents its content seven channels at a time with a thumbnail window showing live feed from the currently selected channel. A built-in User Guide feature can provide information to back up the minimal paper documentation supplied with the product.
As you might expect with its screen size, this television has the capability to dominate many living rooms. It delivers, at a resolution of 1920 x 1080, excellent picture quality with very acceptable sound. Rear mounted socket options allow for a range of devices to be connected to this Samsung television. There are four HDMI sockets, Ethernet, SCART, three USB and five component sockets available for use. This collection should be more than enough for most households. A Source button on the remote control allows you to switch being the various options including playing your media files available on your local network.
A colourful Smart Hub button in the middle of the remote control can give you access to a raft of features. From the Smart Hub Home screen you can access areas designated as Games, Samsung Apps, On TV, Films and TV Shows, and Multimedia. Some of the options available within these groups do require payment and in such cases you will need to have set up a Samsung account. You can download and purchase games; enjoy a variety of apps covering various topics; view TV programmes, recommendations and play recorded videos; purchase and view movies; plus access you own media files from an external storage device.
The Samsung LED TV 48 model is a stylish looking television that combines a range of useful features with good performance. It does support 3D viewing but the lack of appropriate glasses meant this feature was not tested. A quick check of the Amazon website revealed that this model is currently on offer priced at £724.36.
http://www.samsung.com/uk/consumer/tv-audio-video/television/led-tv/UE48H6500STXXU