Twin Tuner PVR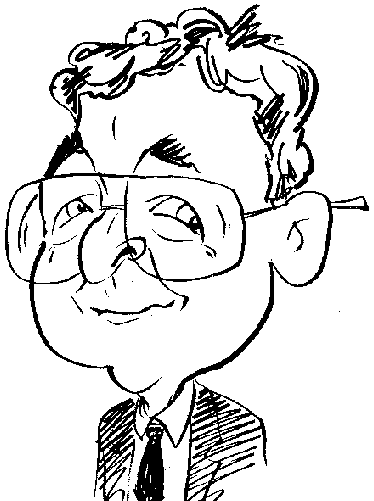 Review controls
One day last summer, I know it was summer because it rained on that day as I attended an event that included an introduction to a product known as View21. As can sometimes happen with an introduction look at a product, several months were to fade into distant memory before I was able to get my hands on a product to check it out.


click image to enlarge
View21 is a twin Freeview HD television tuner/recorder. Included in the box with the View21 box are the two-piece power lead, HDMI cable, aerial linking lead plus a remote control unit with the accompanying two AAA batteries. Although not included in the box, you could find an Ethernet cable, SCART lead and a modem/router would prove useful in some situations especially when giving you access to content that might be available from the Internet.
The plinth-shaped View21 box measures 29 x 21cm at the base which then expands to 32 x 24.5cm at the top as it rises through its height of 6cm. Located at the rear of this black, lacquered unit, with a silver trim around the top, are sockets for connecting RF in and out aerial leads, HDMI, Ethernet, power and two SCARTS for TV and Aux use. Arranged along the front of the box are buttons for power, record, volume and channel adjustment plus various indicator lights regarding status.
Setting up this device is straightforward and easy with all the hard work done for you. Once you have made the necessary connections between the View21 box and your HD Ready television then you can switch them both on and let the automatic set-up work its magic. Although the preferred method of connection is HDMI, the SCART option can be used if your television does not have a spare available socket. My review is based on a HDMI connection.
You can enter a PIN number (the default is "0000") for use when implementing parental controls. A search will be carried out of the airwaves to identify any television and radio channels. In my case this search produced 99 television and 24 radio stations which included the free-to-air television channels of BBC1, BBC, ITV1 and Channel 4. However not all the hits will be available to everybody. The search does not make a distinction between free-to-all channels and those that require a subscription such as ESPN and Sky Sport. It is a minor irritation that programs are shown which you will be unable to access.
Once the initial set-up procedure has been completed, you might expect any subsequent switching on of this product to be instant or almost instant but that is not the case. It often required up to 55 seconds for the View21 box to work through it start-up procedure as settings are loaded and contact made with the television. When ready to go you have a choice of three methods of control with the View21 box. There are a limited number of controls available direct from the box itself plus you have the full-featured remote control and there is also a downloadable app from the Apple Store.
This app can be used on the iPad, iPhone and iPod Touch. Using the app you can access programme information, change channels and access the library of any saved content for playing back on the television or the Apple device. I was able to run different recorded programmes on a television and my iPod Touch simultaneously – not something you would want to do on a regular basis but it can be useful to avoid family arguments especially if you have an iPad rather than the small iPod Touch screen.
On the subject of simultaneous, you can watch one live programme while recording a second programme with this two-tuner unit. However you are unable to record two programmes that fall within the same time frame. When you attempt this a conflict message will appear to advise you of this situation so that you can make the necessary adjustment. If the programme you want to record is part of a series then you will be offered the opportunity to record just the specific episode or the whole series. Recorded programmes are stored in your library waiting for you to view them at your leisure.
Setting up recordings is straightforward. You simply select the programme using the supplied Guide feature and then press the record button. Up to 300 hours of standard recording time is available. Recorded content will be stored in a Library section and will indicate any programmes that have been partially watched. You can also time shift by up to 120 minutes, fast forward and rewind at up to x64.
A great deal of the functionality available with the View21 box can be access from the Guide feature. This is a 7-day EPG with some extra bells & whistles. The Guide can be displayed in three different formats that are selected by pressing the Guide button on the remote control. These formats are Mini which displays three channels at a time, Standard giving seven channels at a time, and Extended which increase the number of channels being displayed to eleven.
Along with the list of channels and programmes, the Guide also gives you a brief description of the currently selected offering. There are options to move backwards and forwards by 2 or 24-hour jumps. If your viewing interests are for a particular genre then this Guide can apply filters to display just programmes designated as Children, Drama, Education, Entertainment, Lifestyle, Movie, News & Facts or Sport.
If you have connected the View21 box to the Internet via your router/modem then you will be able to access a number of additional features that are displayed on the attached television. Built into the View21 system are BBC iPlayer, Flickr, YouTube and Twitter. You can catch up on the last 7 days of BBC programmes, upload and view photos, share video clips plus post and read short messages. Checking the View21 website revealed that this product is being offered for sale at £189.99.