40 inch TV from Hannspree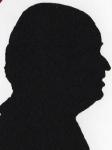 This is the second large TV that I have recently had the pleasure of sharing my lounge with. Both were 40inches, the last one was a 'Smart' unit, this one perhaps is more affordable as it is what most call a large TV.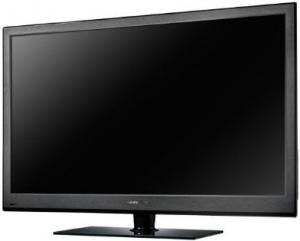 click image to enlarge
Four screws attach the base of the stand to the TV, attach the power lead and your aerial lead and you are ready to switch on. You should be taken to a screen to run through the setup but this does not happen if it has been used before but all the relevant screens can be easily accessed the most important is the channel scan and this took only 57 seconds to find 111 digital channels that is made up of TV, Radio and Data, extremely rapid.
Less rapid is the return from standby or unplugged the time for either is 12seconds, 8seconds to the Hannspree logo and then a further 4seconds to whatever channel you were last watching. If you had an external device selected it returns to that. I also found the time to change channels was also 4seconds which for was a little slow.
It is 94x59x3.5cm with the glass stand - 45x23cm - raising the unit around 6cm from whatever you are placing it on. The total weight with stand was just over 15kilos so easy to move and should you want it a wall fixing kit is available.
The viewable screen is 89x50cm which gives the notional diagonal imperial measurement of a tad over 40 inches. This has a very effective LED backlight.
It comes with a 37 key remote control that can control everything. However should it be eaten by the dog there are five buttons on the right side of the unit the top two with rocker actions that can just about control things.
The external connections are all grouped together in an 'L' shape towards the left centre of the back of the unit. They are on the downstroke SPDIF, headphones, CI slot, three HDMI slots and finally a single USB port.
If you continue along the bottom VGA, Aerial, SCART adapter (lead supplied), PC audio in, and the five Component jacks. The only other socket is power input that is towards the right middle. All are easy to access.
There is a multi language Quick Start Guide that shows everything from connecting the base to running the Setup Wizard. Should this not be enough then there is also a printed manual with the first thirty pages in English.
While this is a 1080P unit the inbuilt Freeview is not HD, however if you connect a PVR device that is HD then it shows 1080i without problem. The USB port can be used as a very basic PVR but really only useful if you are not watching as it is only for the channel selected. However for those programs you do not want to miss when you are not available just choose via the program guide and make your selection and it will record it.
There is a choice of sound modes and surprisingly I found that the volume level varied only marginally between 20 and 50 (maximum 100). I also found that sound was louder with external devices, this I found unusual.
Brightness, Contrast and Saturation are all adjustable (maximum 100) and I found levels around 50 fine, you can also adjust Sharpness (maximum 10) and I found 2 was fine. Best of all you can select different settings for different program types.
Doing my Internet searches found the Hannspree SE40LMNB at a best price of £392.92 including delivery from the first link below.
http://www.amazon.co.uk/gp/product/B007KMI8B4?ie=UTF8&tag=gadge0a-21&linkCode=as2&camp=1634
http://www.hannspree.com/Global/Product/Televisions/LEDTVs/SE40LMNB/Detail.aspx