Samsung Smart TV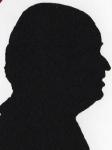 Review controls
A lot of these Smart TV's are too big for the average room but Samsung have a 40inch version. This fits remarkably easily into the space my heavier older 32inch offering took. It has so much more than TV to offer.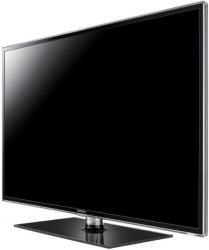 The Samsung UE40D6530WK television is a thin 40inch TV, it measures 92x54x2cm, it comes with a stand 47.5x25.5cm that raises the TV 8cm from whatever you stand it on. If you prefer you can purchase a wall mounting kit and it is not as heavy as you may think.
The initial tune of this Freeview HD unit found 115 channels made up of 75TV, 24Radio and 16Data. It took around four minutes and gave you the option to exclude Analogue where it also found the standard five channels.
There are no buttons or controls on the edges and only a single red LED near the junction of right side and bottom that glows when the unit is off but receiving power.
Looking at the connections on the back just left of centre is the mains power input. All the other connections are on the outside of an 'L' to the right of centre. These are three USB, a Digital input, and then four HDMI all these are on the down slope of the 'L' with near the bottom AV in and Component in, finally PC Audio in. Just round the corner is VGA in and then an adapter to allow SCART input – a normal SCART connection is not available as the fitment is too narrow but the adapter is supplied and works – the last two connections are headphones and Ethernet.
This TV is the first I have used that has inbuilt Wireless, others have had the ability to accept Wireless using a port but here it is built in. There is a forty nine key remote control which controls everything. However should it decide to walk away or slide down the side of the sofa there are basic controls via a line of seven buttons on the back bottom right of the TV.
While it has Freeview HD it does not have a PVR as such but should you want to record the program you are watching or set a program to record while you are out or the TV is in standby you can do so by attaching a USB hard disc or USB stick to one of the USB ports. The process is then to use the built in TV guide to select the program and press the record button on the remote. If you are watching something else when your recording choice is about to start you are warned to either cancel the recording or if not it will switch over to start the recording. You can of course connect external devices like a PVR or DVD player and record or watch them.
Pressing the Source button towards the top of the remote shows a list of all the external connections in a line TV and then whatever devices such as PVR, DVD, Hard Drive that are connected in black and then after a gap items in grey are other USB or HDMI ports with nothing currently connected. Just use the remote to move to the device you want.
As stated this is a Smart TV and as such watching TV or anything you connect to it is just one thing it can do everything else is accessible from the Smart Hub button. This reveals a Window that shows whatever you were last watching top left and all the other choices for the rest of the Window. First is a Search window that via a wireless or USB keyboard you can input anything to search either content or the Internet. Below this Your Video with four highlighted items, next to this Samsung Apps with four items highlighted, if you move –via the remote to either of these the selection will increase to show all that are available. The last two lines have six icons showing on each line. Favourites, Channels, Guide, Recorded TV, Web Browser, Video, Photos, Music, Schedule Menu, Source, AllShare, MuZu.TV. If you move to the end of these it currently shows another six icons - more are being added – You Tube, Sudoku, Facebook, Google Talk, Rightmove and Skype. All these and more are available from your air chair of sofa. If you have a wireless connected notebook this will also appear as an item available from the Source button so you can share photos & videos.
This TV also has 3D ability but during the review I could not source any 3D DVDs so I could not test this.
Doing my Internet searches found the Samsung Smart TV UE40D6530WK for £747.28 with free delivery.
http://www.amazon.co.uk/gp/product/B004TB4XWW?ie=UTF8&tag=gadge0a-21&linkCode=as2&camp=1634
http://www.samsung.com/uk/consumer/tv-audio-video/television/led-tv/UE40D6530WKXXU
This model is available in 32, 37, 40, 46 and 55inch, mine was black but the model in the link above is silver.