SlingBox Solo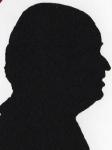 This has been around for a while, but for one reason or another I never got to look at one. This device can take a signal from Freeview, Freesat, DVD, Blu-ray and most other things and send it by your router to almost anywhere.


click image to enlarge
Having recently spent far too much time trying to make sense of a simple device I approached this far more complex product with more than a little trepidation. There is a setup sheet consisting of six points, all the required leads are supplied, all went well until it asked me a question whose answer was not immediately obvious, never fear it offers advice and soon, I had two red lights on the front of the SlingBox Solo box as it says I should.
Next download the software and this also - in my case – needed a firmware upgrade all completed in only a few minutes. Finally tell it what device you are connected to such as XYZ Freeview box and after a little thought it gives you an onscreen representation of the units remote control and that is it, from unpacking to watching TV in around 15 minutes, now that is what I call simple and straightforward it just works as it is meant to.
The SlingBox is shaped like a block of gold smaller at the top than bottom; however it weights considerably less at only a tad over 400grams. It is 22x10x4cm at the base and only 15x8cm at the top. My unit was black with a red line either side.
The front has eight small LED's in the shape of an upturned horseshoe in the centre and at the right bottom edge a power LED and a network LED. The units fixed MAC address is displayed on the base, the sides and top are bare.
This leaves the back that has a grey stripe within which are all the inputs and a black stripe below it for all the outputs. At this point some people might be scared off as there are no less than eighteen sockets and a reset button.
However the top seven (grey stripe) are the connections from your DVD, Freeview, Freesat etc source and these are Composite (provided) or Component (option) so just plug in and now the slingbox has received a connection.
The black line sends this to your router via the supplied Ethernet cable. Assuming you have wireless it need never see another cable after this point, if not then you will need another Ethernet cable to take the signal to your PC or notebook.
Also on this black line are DC input, USB (currently only for upgrades) a duplicate set of seven Composite and Component sockets and an IR socket. Also on this strip are the reset button and the Ethernet socket mentioned.
The bottom edge has names for all these sockets in white so they are easily identifiable even for a total novice.
Watching on your own network is simple, the IR connection that you attach as shown in the guide means via the onscreen remote that you can do everything remotely that you could from your own lounge. Should you be outside your own network then this can be down via the Internet and not just with a PC or Notebook also with a smartphone or an Android device. Because you can use the Internet you could be in Iceland or Australia.
It was perhaps fate that explained to me how simple the SlingBox is to setup having just struggled with what should have been a very simple piece of technology. A decent manual and online assistance via diagrams mean that even a novice can set it up and once done you can watch your PVR in bed while it remains in the lounge.
Doing my searches found the Slingbox Solo at a best price of £118.19 with free delivery from the first link.
http://www.amazon.co.uk/gp/product/B000W4CXT0?ie=UTF8&tag=gadge0a-21&linkCode=as2&camp=1634