Pure ONE Classic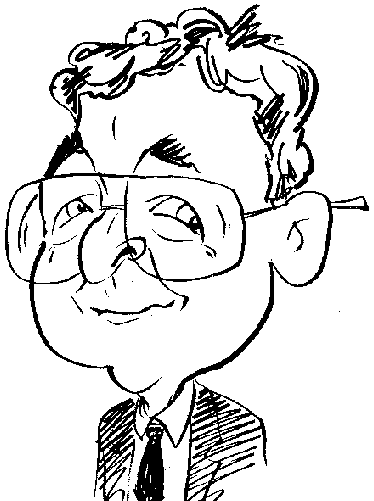 Review controls
A new DAB radio from Pure offers a Listen Later and rewind feature.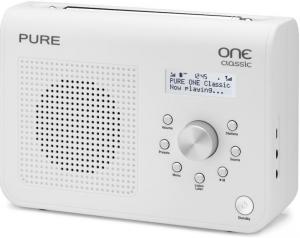 click image to enlarge
The Pure ONE Classic is a DAB/FM radio that has a rather plain appearance. Predominately matte black in colour, apart from the silver controls decorating the front of the unit and an extendable aerial, this radio has dimensions of 210 x 145 x 72mm (W x H x D). Most of the control buttons are arranged in a smiling mouth or horseshoe arrangement around a central dial knob which allows you to scroll through and select the chosen option. The one exception is the Standby button which sits in the lower right corner. The telescopic aerial is mounted on top of the unit in a channel where it can reside when it is not being used.
Positioned just above the various controls is a 2-inch LCD screen. This screen will display tuning and station information that can include time, signal strength, station name and any broadcast data, issued by most digital and some FM stations, which scrolls across the bottom of the screen. Adjustments can be made to the brightness and the type of information that is displayed on this screen.
Setting up the ONE Classic could not be easier. You just need to connect the supplied power lead to a socket located on the rear of the radio and plug it into a power source. There is also a battery compartment on the rear of the unit which Pure recommends that you fit a ChargePAK C6L rechargeable battery pack. This is an optional extra and needs to be purchased separately. You could also insert six C batteries.
Once power is delivered to the ONE Classic you will be given the opportunity to select your chosen language from a choice of English, French,Germanyand Italian. The ONE Classic will then complete an auto-tune scan of the airwaves to identify all the available digital stations. Up to 15 stations can be assigned to one of the available pre-sets.
FM tuning requires slightly more user intervention. Having selected FM radio (just press the appropriate clearly labelled button) as the source broadcast, you will need to press the station button and then twist the central dial knob in either direction to find the previous or next station identified by a strong signal. Again up to 15 stations can be allocated to their own pre-set allowing you to quickly select your favourite stations.
As is usual with modern DAB/FM radios, such as this ONE Classic, you can use the device as an alarm clock. The alarm can be set to become active as a designated time on set days or single day. You have a choice of opting for a buzzer wake-up call or a selected digital or FM radio station. You can also adjust the volume level for the alarm wake up call. A timer feature can be used to emit a beeping sound after a set time in kitchen mode or turn off the unit in sleeper mode.
As users become increasingly demanding and expect their entertainment to be available when they want it rather than when the content providers decree it should be delivered, the ONE Classic comes with a features that give the user more control over when they are able to listen to their favourite programmes. This feature is referred to as Listen Later.
Using Listen Later you can set up this unit to record a favourite programme which is saved in the ONE Classic's memory. You can then play back the recording at a convenient later date. When scheduling this feature, you can set the time, duration and station plus select whether this a single capture or part of a regular series. If you choose to listen to the recording in more than one session then you will be given the option to continue from where you left off or return to the start of the recording. A Pause option is also available. Depending upon the bitrate used by the broadcasting station you will be able to save between 45 minutes and 3 hours of audio.
While Listen Later is fine for future recording, there is also a more immediate feature whereby you can pause and then rewind a live digital broadcast. When you implement this feature, it will save the audio in a buffer. You can then rewind up to 15 minutes depending upon the bitrate used by the current station. This feature could prove useful if your listening was interrupted by a phone call or somebody ringing your door bell. However I found the controls for rewinding the audio to be rather hit and miss.
As well as listening to digital and FM stations, you can also use this unit to listen to your music stored on an MP3 player by selecting the AUX option. You will need to provide the linking audio lead as one is not included in the box. There is also an option to use a standard headset with a 3.5mm jack plug.
The Pure ONE Classic is priced at £59.99 but I am sure you should be able to pick up this product for a lower price. Amazon currently offers the product at £47.25 for those looking for a reasonable DAB/FM radio.