Binatone Readme Daily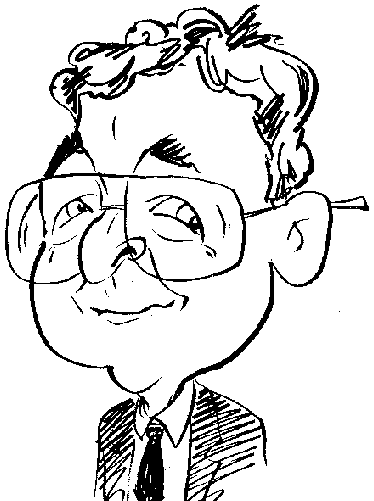 Review controls
It is not unusual for a product category that has been developed to provide a specific function to undergo a metamorphosis and emerge as a multifunction device covering different tasks. One example of this trend can be seen with eBook readers.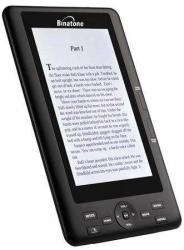 click image to enlarge
Ebook readers were originally conceived as a means to store your personal library of favourite books allowing you to read the text in digital format. Features such as bookmarks, note taking and electronic dictionaries were added without distracting too much from the original core aspect. Now, however, we are seeing devices appear that place both music and video on an almost equal footing with the eBook capability.
Falling into this category is the Binatone Readme Daily product. This predominately black device combines eBook reader functionality with both music and video entertainment using a 7-inch TFT colour screen displaying a resolution of 800 x 480 pixels. With dimensions of 219 x 130 x 12.5mm and weighing 308g, the Readme Daily can be slipped into a pocket without causing an unsightly bulge and it should not weigh you down too much.
Included in the box along with the main unit are a DC 5V mains power lead, USB cable and a set of ear-bud style headsets. Rather surprisingly the headset is white in colour rather than the black that features throughout all the other elements – it does not look quite right but fortunately as the headset uses a standard 3.5mm jack connection you could substitute your own favourite headset for private listening. The Readme Daily does have its own built-in speakers allowing more than one person to listen. You also get a 44-page User Guide that could have benefited from an index.
Positioned just below the screen, which takes over most of the front of the unit, is a control panel. This has keys to adjust the zoom level, add a bookmark, scroll left and right through files, adjust the volume level, rotate the screen, move back a level, access specific reading menu options and the main menu. The only other controls are the page back and forward keys located on the right side of the device plus the on/off switch found on the top of the unit.
This Binatone device can only be charged via the AC adaptor with attaches to a socket on the base of the unit. Keeping it company on the base are sockets for USB and a 3.5mm jack socket plus a slot for a MicroSD card that allows you to increase memory from the built-in 2GB up to a maximum of 16GB.
Following a 20 second delay from switch-on (not long enough to arouse your impatience level but slightly annoying), the Readme Daily presents its main menu that gives you options labelled as Continue Reading, Favourites, Library, Settings, Music, Video and Power Off. Placing Continue Reading at the head of the list initially appeared useful as it would allow you to immediately go straight to where you left off with your current reading choice. However I found it was 25% quicker to drill through the menu and select the book manually that wait for the automatic process to be carried out.
Both the first two options in the main menu deal exclusively with books – the one you are currently reading and those you have added to your favourite's list. The Library option gives you the choice of accessing content that is categorised as Digital Editions, Music, My Books and Video with the last two duplicating options that are more easily accessible from the main menu. Whichever route you take the music and video content is the same.
When reading a book, which, after all, is meant to be the main focus of Readme Daily, you can page backwards and forwards through pages plus access a book specific menu. This menu lets you save a book to your list of favourites; change the font type and size; adjust the side, top and bottom margins; create a bookmark; go to a designated page number; and, in the case of a PDF document, view an outline of the document. You also have access to the previously mentioned zoom and orientation options as you switch between the default portrait and landscape views. The Readme Daily supports TXT, PDF, HTML, CHM, RTF, FB2, EPUB, WORD, TCR, PAML, DOC, OPEN E-BOOK, OPEN READER and MOBI formats.
As mentioned you can listen to music tracks using a headset or the built-in speakers. Tracks need to be stored in the Music folder whether on the main device or a memory card. The audio quality and volume level is adequate for casual listening. Music can be set to play while other tasks are being carried out.
When viewing video files the device will automatically switch to landscape mode. Using the main control panel, you can stop, pause, adjust the volume level and fast forward/backward through the clip. Readme Daily supports H.263 and MPEG-4 formats.
Getting content on to the Readme Daily requires the presence of a computer. You can either use the direct USB link route or transfer content via a MicroSD card. When using USB you do need to make sure the Readme Daily unit is turned on before making the connection otherwise it will not be recognised. Files can be transferred using copy & paste or drag & drop into the appropriate folder.
The Readme Daily sits comfortably in the hand when reading, viewing or listening to music. It is perhaps not the quickest device when starting or switching between modes but it does provide a range of media type functions – sadly no photo/slide show viewing element. Priced in the region of £80, although I have seen a second hand unit available at £50, this product is worth considering especially if you want the range of features on offer.
http://www.binatonetelecom.com/products/ebookreaders/readme-daily.html