Spycatcher Report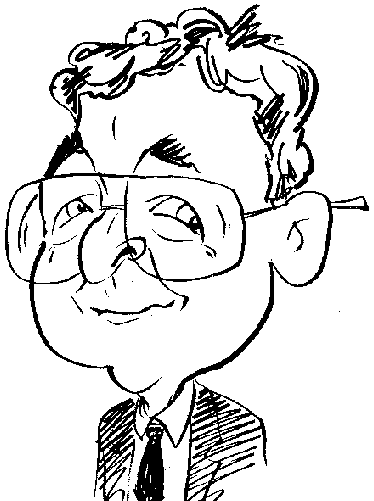 Have you ever wondered about the origin of certain high-tech devices that appear in the various James Bond movies? Often these devices are based on actual equipment available today as I discovered on a recent shopping expedition.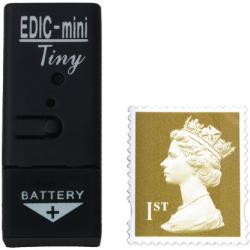 It may come as a surprise to discover that a visit to a certain shop located in Central London (actually in Portman Square just off Oxford Street), is high on the agenda for those involved in coming up with the equipment for these flights of fancy. This shop could almost be regarded as "Q's" playground such is the range of equipment on offer for would-be gatherers of surreptitious information whether they were operating on an individual basis, as part of a business or even some governments especially African based. So lets take a look at some of the items available from Spycatcher or its online presence at www.spycatcheronline.co.uk.
Having a recording of what has been said could prove useful in a variety of situations and sometimes these recordings need to be made without being too obvious. Here the ingenuity of the developers comes into play as everyday items are adapted to add extra features. The Mini Digital Voice Recorder, known as Tiny, is about twice the size of a postage stamp, measuring 39 x 16 x 9mm. This device can give over 18 hours of professional voice recording quality using flash memory with time and date features for scheduling recordings. With no moving parts, this recorder operates silently although your wallet might squeal a little at the price tag of £464.95.
Next up are a couple of pens –these are not the kind that fire missiles but they do have extra capabilities. Priced at £180, the Recording Pen supplements its normal writing capabilities with a super-sensitive digital recording ability simply by a subtle moving of the clip. Of course a picture is worth a thousand words and this next device combines words with pictures. This is the Biro Pen with Covert Colour Video/Audio Recording (a title that hardly rolls off the tongue but is descriptive). The unit can hold up to 5.5 hours of time and date stamped video and audio in its 2GB of internal memory. This product is priced at £395.
For a more price-conscious buyer, Spycatcher can offer the Voice Recording Watch. Fully functional, this shockproof watch comes with 1GB of integrated flash memory. As well as its recording capability, the watch can act as an MP3 player. Available with a choice of steel, black or white leather strap, this watch is priced at £98.99.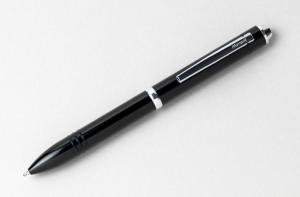 Instead of recording others, you might be concerned with stopping others listening in on your conversations. If that is the case then the Tape Recorder Blocker might prove useful. This product has been designed to block digital or tape recorders, microphones associated with transmitters and bugging devices. The blocker emits a sub-audible tone that is undetectable by the human ear but drowns out recordings. The price of your privacy does not come cheap with this product having a £2,232.50 price ticket.
While some devices can be detected, the use of GSM technology can reduce this risk to almost zero. As its title indicates, the 13 Amp Adapter with GSM Transmitter looks and acts as an electric plug adapter. By the use of a registered SIM card you can phone in to the device and overhear conversations. This extra functionality makes this an expensive plug adapter at £922.38.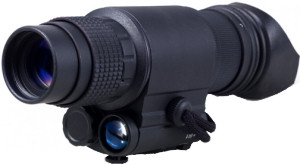 Also using GSM technology is the Sony DAB Clock Radio with Built-in GSM Camera and Microphone. Almost indistinguishable from the unaltered version (look for two tiny pin-prick holes) this device can provide colour images and audio content in an effort to justify the £1,586.25 price tag.
As a prospective covert operator you do need to be able to work in different conditions and times of the day including the night. Spycatcher has a range of night vision goggles and viewers. Delivering a black and white image on a 3.5" high resolution TFT LED display is the DV Infra-red Personal Night Viewer priced at £474.99. Of course you could spend more than four times that amount and pick up the Rolls Royce of pocket sized night-sights. Weighing just 454g, the Saracen Generation 2+ Night Vision Monocular gives a viewing range of up 90 metres in zero light conditions or a detection range of 200 metres in standard night-time conditions. This device is priced at £1,997.50.
Finally a couple of items for concealing important items that probably do not need a visit to the bank manager. The Pringles Camo Safe features a section built into the base of a normal Pringles can. This can be used to store items while a supply of Pringles is provided in case you feel peckish. This is priced at £19.49. Available either as a 7Up or Pepsi bottle is a product based on a similar concept. This time the storage compartment is located in the middle of the bottle. Presumably 7Up and Pepsi are more expensive brand names as this product costs £39.95.
I have been assured that the selling and purchasing of these devices is legal but the same promise can not be made as to the use they may be put. For more details of various intelligence gathering devices, and even a collection toys, log onto to :