Sony Touch Reader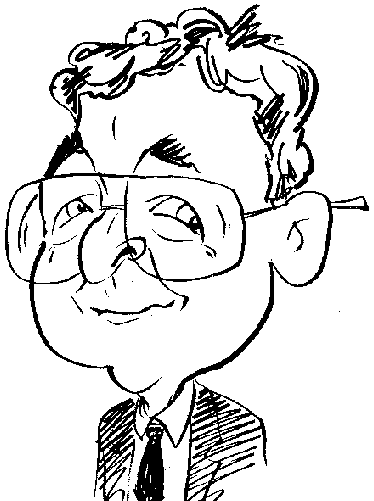 Review controls
Ever since taking a look at the Sony Pocket Reader I have made a conscious effort to watch out for similar devices being used in public areas instead of traditional books and other reading material. Currently these sighting stand at just two instances – admittedly over a fairly quiet period with regards to excursions. In neither case was the observed device being the Sony Touch Reader which is the subject of this review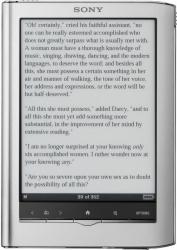 click image to enlarge
As its title implies, this Sony Reader features a touch screen allowing you to carry out a number of actions using either your finger or the supplied stylus. Following the same pattern adopted by the Sony Pocket Reader, this bigger sibling product arrives in a box that bears more than a passing resemblance to a traditional book. Along with the Reader unit, this box contains a USB lead, Quick Start User Guide (a more comprehensive electronic version is to be found on the Reader) plus registration and guarantee information. With dimensions of 168 x 118.8 x 9mm, this Touch Reader should fit into a large pocket without causing an unsightly bulge. With regards to weight, you should not find this unit's 215g to be too great a burden.
As already mentioned there is a stylus which is located in a slot on the right side of the unit. Running across the top of the Reader is the on/off slider switch and slots for Duo Pro and SD memory cards (neither of which are supplied) to supplement the 2GB of internal flash memory. Moving down to the bottom of the Reader reveals reset, USB and headphone connection sockets plus a volume level adjustment jog wheel.
The Reader's silver frame (black and red versions are available) encompasses a 6-inch resistive screen. Capable of displaying 16 levels of grey and using E Ink to help reduce drainage on the internal battery (power is only needed when pages are being turned), this screen delivers reasonable text. However some traditionalists could well feel that the display lacks some of the appeal of printed page. At times it felt as if I was reading from a photocopy produced on off-white paper.
Arranged along the bottom of the screen are five control buttons. Taking up a central position is the button for the Home screen. To the left of this are buttons to move backwards and forwards through pages. I tended to use this method rather than the Reader's touch feature to carry out this task. The buttons on the right allow you to adjust the page mode with six available choices and a list of options that include Add Bookmarks, View Notes and a Search feature that makes use of an on-screen keypad.
Unlike a traditional book, which allows you to begin reading immediately it is opened, there is almost a 30 second delay following the switch on before you are greeted by the Home page and can select what to do next. This action could involve selecting one of the books in your library or continue reading the current book from the page where you left off. Other options available from this Home screen include accessing any periodicals, collections and notes you may have created.
This Reader's touch capability offers the user a number of options. You can turn pages in the appropriate direction with a swipe of a finger or stylus. A double tap on a word will reveal its definition using one of the 12 bundled dictionaries that include Oxford Dictionary of English and the New Oxford American Dictionary. When selecting the Notes option you can highlight a passage and add comments and illustrations. It was noticeable when adding notes that there was a slight time lag between any input and its appearance on the screen. This can be a little disconcerting until you get use to it.
Unlike a certain Reader product from another company, which shall remain anonymous, the Sony Touch needs to be connected to a computer, either of the Windows or Mac variety, for content to be downloaded and transferred to the Reader unit. Software is provided on the Reader for installing on the computer for this purpose. However you might prefer one of the third-party alternatives such as Calibre (www.calibre-ebooks.com) to act as your library and management solution.
The Sony Touch Reader supports EPUB, PDF, TEXT, RTF, Word and BBeB formats. While Sony would like you to make your ebook purchases from the 1.2 million plus titles available from its own store, you can shop around and even select from sites offering free books such as www.Gutenberg.org to build up a library.
As well as providing book storage and reading facilities, the Sony Touch Reader can display monochrome images in a slide show with a user-defined time delay. There is also a basic MP3 player that can play back music and other audio tracks that can be heard through headphones. You can listen to music while reading one of your books.
Sony states that you should be able to get a full two weeks use from a single charge. I have no reason to doubt this claim unless you were a speed reader spending every minute using the Touch. Priced at £209.99, the Sony Touch Reader, while a nice piece of kit, does seem to be over-priced for what you actually get.