Sharp Aquos Quattron 46inch DTV with HD+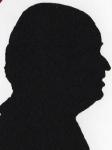 Review controls
Having recently reviewed my first Freeview + HD with PVR along –sort of – comes another. I am assured the units that you buy in the shops will be so; in either 46inch or 40inch size they both have the extra yellow gun.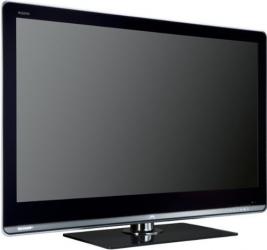 click image to enlarge
Most TV's have Blue Green and Red to form all the colours you see. This latest offering from Sharp has those three plus a yellow one and not surprisingly the colour that really benefits is yellow, giving really striking results.
It is 110x71.5x4cm however if you use the stand this adds 5cm to the middle figure the height and 34cm to the last figure the depth. The stand itself is 54x34cm and the base of it is glass, it attaches to a bracket with four screws which attaches near the base of the screen by another four screws. Certainly something for two to move around.
I could not test the extra three channels made available with Freeview +HD as it was not available on my early test unit. I am informed that you will have the ability to rewind and pause live TV as well in the units sold.
According to the blurb you get '1000 times more colour than any other television' certainly the colours were distinct especially when watching natural history as well as flora and forna, even gardening programs look good.
It comes with a 59key remote control and when power is connected (on/off switch around the back on the right) you can do everything from the remote. Each time you switch on it samples the amount of light in your room and adjusts the screen brightness so that you always get a similar range of shades and brightness and contrast.
Once you plug in your aerial you will need to an initial tune. If you still have analogue in your area you will need to tune once for that and once for digital. Both the processes take a bit of time so it is a good time to flick through the 62 pages of the operation manual that are in English.
If you have any external devices they need connecting. There are no actual SCART sockets but there is a single lead provided that goes from one of the rear sockets to a female SCART socket and the normal male socket fits into that. In fact the manual shows a two headed version but my test unit came only with a single head.
Of course to take full advantage of 1080P you are best using HDMI leads and there are no less than four of these on the TV along with all the other normal connections including audio sockets and even a VGA connection for a PC.
All these connections are in an inverted 'L' shape on the (back of) left side of the unit and easy to reach around.
My own lounge will happily support a 32inch and even a 37inch at a pinch, the odd 40inch (they do a 40inch model I assume that model will be the LC-40LE821E) has been somewhat overpowering in my normal viewing position. So this 46inch model has been big and if it were mine I would need to change the viewing position. While I normally wear glasses for watching TV I was confortable not wearing any with this even for viewing Digital Text pages.
I have seen various adverts for HD Ready versions (1080i) do not get confused this is an HD unit (1080p). I would not want a large TV that was only HD Ready as when you view quality even on say a DVD or Blu-ray disc there is a vast difference in the picture quality between 1080i and 1080p.
Doing my Internet searches found the Sharp Aquos Quattron LC-46LE821E at a best price of £1304.50 including delivery from the first link below.
http://www.amazon.co.uk/gp/product/B003IC0SQS?ie=UTF8&tag=gadge0a-21&linkCode=as2&camp=1634
http://www.sharp.co.uk/cps/rde/xchg/gb/hs.xsl/-/html/lcd-tv.htm