Creative Zen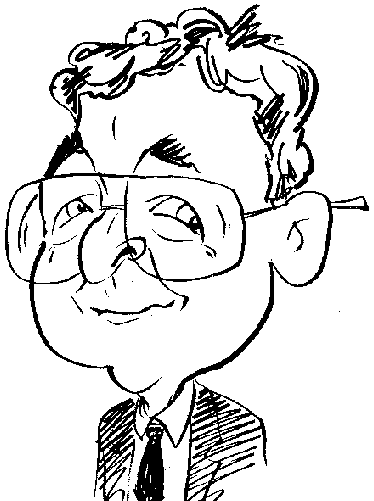 Review controls
It is small, feature-rich with plenty of storage capacity and has taken over the task of providing my mobile entertainment.
Buy Now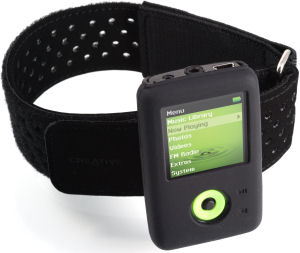 While the iPod family continues to be the market leading brand when it comes to mobile entertainment, it is not the only choice for the discerning user. With its long experience in the field of MP3 mobile players, Creative has a number of possible products including the Creative Zen V Plus. With its 4GB of memory, this product is obviously aimed as a challenger to the current popular choice of the Nano with its ability to handle audio, photographs, video clip and a FM radio feature.
With regards to size the Zen V Plus is in a class of its own. This compact device measures 64 x 44 x 15mm (L x W x D) which barely allows enough space for the 1.5in colour display which, incidentally, gives a clear picture in various lighting conditions. I have yet to see a smaller MP3 player with the Zen V Plus memory capacity. It does make this Zen V Plus ideal for slipping in the pocket encased in the supplied soft carry case - sorry there is no means of attaching the Zen V Plus to a belt as standard. However you can purchase an accessory kit that includes such a facility consisting of a rubberised skin with cut-away section for the display and belt attachment.
The Zen V Plus comes decked out predominately in black apart from a blue rim surrounding the navigational mini-joystick and white labels indicating the two front mounted selection controls. These controls, which glow blue when activated allow you to play/pause and move back or select options depending upon whether a short or long button press is used. The five-way mini-joystick lets you navigate between menu options and tracks. On the side of the Zen V Plus is a slider control for turning the power on and applying a lock function. The top of the device contains sockets for attaching a headset, LINE IN jack and USB connection. Creative does include a headset with the device but many will probably replace this with something more substantial and comfortable.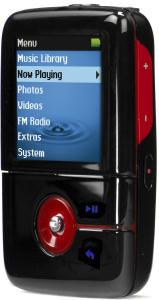 Transferring content on to the Zen V Plus is via a Windows computer using the supplied Creative software. This should be installed before attaching the MP3 player. Using this software you can rip tracks with down-loadable album information; convert your video content into a format that is supported by the Zen V Plus; and transfer content to the appropriate folder on the Zen V Plus. Play lists can be created and given appropriate names while tracks can be deleted and replaced by others. Generally these processes are quick and require a minimum of user interaction.
Creative quotes a figure of up to 15 hours of playing time with this device. My tests revealed a slightly lower figure, even when using the Zen V Plus solely for audio playback, but the difference was not all that excessive. What was more disappointing was the claim that this Zen V Plus could handle 2000 songs. I only managed to get around 1000 songs on my device but then I was using 128-bit rather than 64-bit.
Personally I find watching video on such a small screen to be an activity to be avoided but some should enjoy the experience. The main attraction of the Zen V Plus is its audio playback quality which is excellent in both clarity and volume range. You can adjust the volume level to suit a quiet environment or drown out traffic noise when walking a long a busy street. The Zen V Plus is well worth your consideration especially as it is being currently sold at a discount price of around £100, with some vendors selling well below that. Amazon, for example, are selling this 4Gbyte media player for £86 :
http://www.amazon.co.uk/gp/offer-listing/B000GFEZHI
Details from Creative :
http://www.creative.com/products/product.asp?category=213&subcategory=214&product=15306