Fusion Freeview Box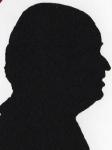 Review controls
From the same company that makes the excellent DigiFusion dual tuner unit with hard disc, this is a basic Freeview box at a basic price.
Installation should be a case of putting the batteries in the remote, connecting the aerial and plugging in the main lead. I did this but only the red light appeared on the Fusion box. I then checked the remote batteries and tried two different sets with the same response. I then unplugged the unit and plugged in again and this time pressed the button on the remote straight away and everything was fine.
The autotune kicked in and it found 62 TV channels and 26 Radio stations. Some of these channels broadcast only a few hours a day, others are subscription channels and some are niche markets, however there are a multitude more than the standard five terrestrial channels. Remember in following months and years the government will be switching off the analogue channels so eventually we will all need 'digital' in some form or other.
Currently the digital version of channel 4, More 4, are showing series 10-12 of what was one of their most popular programs NYPD Blue. These are not repeats but first runs, normally at 23.05 every Monday to Thursday night, at the time of writing they have just finished series 11. No I do not watch them live but by hooking the Fusion box to my video recorder I setup the times (they do vary a few minutes some weeks) and turn the Fusion box onto Channel 13. Now I have something to watch at the week ends.
I think the box I was sent has a small fault as whenever I turn it to standby it will not turn on again. The solution is easy - now I know - unplug it and then after a few seconds plug it in again and press the remote to switch it on within around 30 seconds of plugging it in and then it works fine for as long as it's switched on.
The Fusion box comes with a 34 key remote control that includes an eight day free of charge program guide under the 'Guide' key. It also makes a variety of uses of the red, green, yellow and blue buttons. It has the ability to switch audio for different languages but does not have it's own volume buttons so you will need to adjust upward radically the volume from analogue levels. As an example watching analogue the volume bar may be at 20% while on digital through the Fusion box it needs to be around 70% to get the same volume. Yes the levels do vary from one channel to another but even viewing a digital BBC channel is still roughly the same huge volume hike.
Early Freeview boxes tended to suffer from picture freeze, during my time of using the Fusion box this never happened, the picture never even pizelated and although the sound level was lower than you might wish it was still perfectly clear albeit at a higher level than might be ideal. Having the free 8 day program guide is an added bonus.
The likes of Tescos and Sainsburys and no doubt the other major supermarkets are always having special offers on Freeview boxes, the trouble is it's different models each week and often a name most have never heard of. Sometimes I have seen them at
as little as £24.99 but more normally £30-£35.
This box from the link below is £29.99 and that includes P&P and the company selling it is Evesham Technologies under their Lowest on the Web site, so if there is ever any problems they are still likely to be there to sort it out.
http://www.lowestonweb.com/Products/DisplayInfoMain.asp?e=A0F3D7C9-3829-4A31-9685-8547E7436990