Goodmans 2GB MP3 Player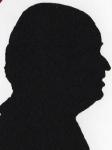 Review controls
It's full name is 'Goodmans Personal MP3 / WMA Jukebox' but I think my title tells you more using far less words. It is also a voice recorder.
The unit is small metallic powder blue and matt silver with a small 1.2x2.5cm surprisingly readable four line display on the front. I see they also do it in all silver. The top has input for the supplied earbuds with 2.5mm jack, rocker volume control, menu button, pin hole microphone and finally the on/off button. The left side has input for the mini USB lead and power adapter socket. The right side has the record button, start/stop button, track forward/backwards rocker and hold switch.
There is software provided, but for those who wish, Windows does show it as a hard disc in My Computer and files can be dragged and dropped to it. When you next start the device it senses that changes have been made and reindexes the files on it.
The unit is 9x6x1.5cm and weights less than 100grams. It is supplied with a grey pouch/bag with a fold over Velcro top and a wrist strap, it certainly protects the unit in pocket or bag and the earbud lead can easily emerge from one side or other of the flap. The 2.5mm jack socket means you either need an adapter or you have to you the earbuds supplied as the standard is 3.5mm for earbuds and headsets. I thought this would be a problem as normally earbuds in ear cause discomfort for me after an hour of so of use but for some unknown reason these did not.
This is stated to be a 2GB unit but the actual storage space available is 1.81GB. Voice files have their own folder and by default they are stored in a WMA format using approximately 500k a minute so you could record long conversations without any problem. I was less than happy with the units ability to change from voice to music mode at best you could say it was fiddly and one occasion I actually wiped all the content and reinstalled as I thought I had caused a problem, however trial and – many – errors managed to change eventually. Certainly something that needs looking at in my unit at least. Pressing the 'Rec' button immediately changes to voice mode getting out of it was far more complicated.
There is a 32 page manual and this will probably be required as while the menu system is easy to find not all the English used is that logical – or maybe I mean it is too logical – and the meanings shown are sometimes rather strange.
I was quite happy with the music playback, you of course can change Equalizer mode for how you like your music projected (five options) Play mode (six options) and many other options. A read of the manual will probably help to explain some of the more obscure on screen messages.
I never felt totally at ease with the unit – maybe mine was faulty – but I can only tell you my thoughts. When in use the sound quality was good, I got to the claimed ten hours battery life on several occasions, however I found the on screen battery indicator tended to read low meaning that it worked for several hours while showing empty. Recharge was rapid using the mains adapter provided. I also found it slow to switch on or off at up to 20 seconds. Should you buy it, I suggest you test it immediately for the problem with changing from voice to audio, if you can do it okay then it was my unit that was faulty.
Argos have it for £79.99 http://www.argos.co.uk/static/Product/partNumber/5131675.htm