Kodak Playsport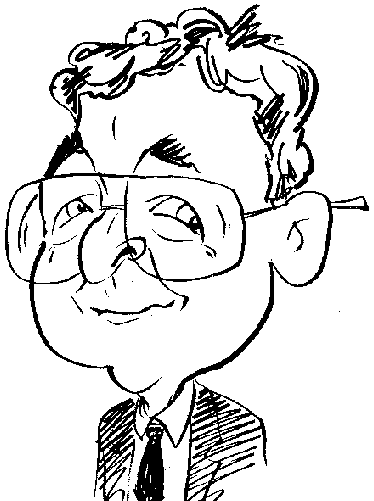 Review controls
While many pocket camcorders have been designed for general purpose use, the Kodak Playsport is aimed more at the more adventurous members of society. To this end the Playsport combines electronic image stabilising technology, to assist when capturing sporting events, with the ability to be waterproof up to a depth of 10 feet for recording aquatic expeditions.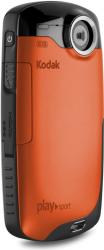 click image to enlarge
With dimensions of 58 x 112.5 x 19.5mm (W x H x D), the Playsport should fit comfortably in a pocket or bag without causing an unsightly bulge (Kodak has produced a case for this camera but this an optional extra). Available in a choice of colours, including Abyss (Black), Wave Crash (Blue), Adrenaline Rush (Purple) or the orange of the review model, the Playsport stands apart from the other pocket camcorder that I have looked at, in that it does not feature a flip-out USB connection arm. Instead it makes use of a supplied USB cable for transferring content to a computer. This cable also comes into play when charging the camcorder either direct from the mains (a USB three-pin adapter is provided in the box) or from a computer.
As is Kodak's normal practice with its various pocket camcorders, the Playsport is not over-endowed with storage memory (26MB of memory available to the user is neither here nor there by today's standards). You will need to supply your own storage capacity in the form of a memory card. The slot for this card, with support for SD and SDHC formats, is located on the side of the device in a concealed compartment. The memory card sits alongside the supplied Li-ion rechargeable battery pack. Connections for the USB lead mentioned earlier and a HDMI lead, also supplied, are in another concealed compartment on the opposite side of the Playsport. Also located at various other points round the edges are the on/off button, speaker outlet and a socket for attaching an optional tripod.
Featuring a 5-megapixel camera, the Playsport can be switched between 1080p, 720p and WVGA video modes plus 5.3MP 16:9 widescreen still mode. In addition there is an option to capture video at 60fps with the 720p mode rather than 30fps offered by all the video modes.
Content can be lined up using a 2-inch LCD screen positioned just above the unit's various controls. A four-way navigation pad surrounds a white record/OK button. On the left of this button is a slightly curved array of small black buttons that are designated for recording, viewing and deleting content plus accessing the various adjustable settings. Included among the adjustable settings are those for date/time, TV Video Out, LCD brightness, LCD Glare Shield, Underwater mode and Face Detection.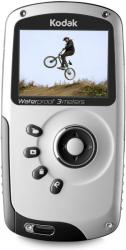 click image to enlarge
While most of the buttons were responsive to pressure, I often found that I needed to press harder when using the four-way navigation pad. This was especially evident and annoying when moving between the different setting options and using the 4x zoom feature. With the latter, the zoom would suddenly kick in and take you passed the level you wanted. It was also noticeable that there was a slight jerkiness when viewing and playing back content that included zooming. Scrolling, however, was smooth in every direction by comparison.
The Playsport does have face tracking capability. This works reasonably well although not always 100% accurate. As with the Kodak Playtouch reviewed earlier, this model detected a face on the front of my tower system box. I was also unable to get it to recognise more than a single face within a group.
Bundled with the Playsport pocket camcorder is a copy of ArcSoft MediaImpression software. When you first attach the Playsport to a computer you will be offered the option to install this software. You might also need to download and install Apple QuickTime. On subsequent connections, the ArcSoft software will be started automatically.
While you can watch preview on the 2-inch LCD screen, for better enjoyment you do need to view your content on a computer screen or television. ArcSoft MediaImpression software gives you a choice of options from its front end menu. You can import any videos that are currently on the Playsport into an appropriate folder. You can then view these videos along with any others that might already be on your hard disk. Tools are available to combine clips into a movie with front and end credits. You can edit still images and convert content between different formats. Direct links are provided for uploading content to Facebook, YouTube, and Twitter. The supplied HDMI lead should allow you to view content on your television screen.
I felt that the video quality achieved with the Playsport was reasonable but the control system does need some improvement. Kodak has priced this product at £129.99 but by shopping around you should be able to find this product at under £100. System specifications call for a Pentium 4 2.8GHz processor with 1GB of RAM and 300MB of hard disk space running Windows XP (SP2) and later or MAC OS X 10.4 and later.
http://shop.kodak.co.uk/store/ekconseu/en_GB/pd/PLAYSPORT_Video_Camera__Zx3/productID.170164000