Kodak Zi6 Camcorder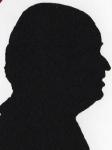 Review controls
Much to my surprise this bigger unit was launched before the Zx1 that I reviewed earlier this year (10-6-09). For some reason it was long after the Zx1 that I found out about it. So what does it have going for it apart from a larger screen?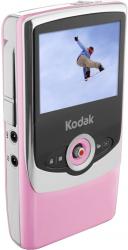 click image to enlarge
This unit was far from new when it arrived and certain of the items were missing. However as it works on the same principle as the Zx1 that I recently reviewed so I was able to use it without problem.
Not only is the screen larger but to accommodate that so is everything else. The Kodak Zi6 measures 11.5x6x2cm and it weights 160grams, my unit was black but I see they do other colours including pink for the ladies.
The face has the 5x3.7cm screen and below that the ubiquitous five position joystick with a separate extra button either side. The base has a screw for an optional tripod. The right side has the entry point for any SD or SDHC card you might use (as with the first unit I thank San Disc for providing the SDHC card), it also has a slider button for close up work.
The top has the on/off slider and the left side has the pop out USB plug as well as A/v and H/D sockets. The control button to make the USB plug pop up is on the face beside the lens.
During my tests on more than occasion I found everything was out of focus on the TFT screen as the slider switch macro/normal had got knocked into the wrong position this can happen all too easily. While this takes HD movies you can only view them directly on the PC via the leads supplied that take both the A/V and H/D sockets ending in five of the six plugs needing to be attached to the TV. Most TV's of a recent vintage have HDMI sockets and surely there is far less likelihood of wrong cables being connected with a single cable plug rather than five from six.
There was meant to be a CD provided (not in my box) but I assume it has the same software as supplied on the camcorder itself.
Plug it in to a PC and you are immediately offered the chance to install the Arc Soft software on your PC. This allows you to do a number of things with your movies including taking still images and cutting parts to form another movie.
I always test camcorders by videoing – with permission – gigs from local venues. These of course are large in size and not really the size to send other than by post on a stick or card. There are (were) other options one is You Tube but that is hardly private and the musicians I capture do not necessarily want their performances published. If they do then of course they can (several have) either on their websites or even on You Tube. With the other unit it was possible to upload to Vimeo and to do this the videos were compressed to about one seventh of the original size and then uploaded. You then notified the person (people) you wanted to give them to and they downloaded them. After I uploaded the first video (no problem if a little slow) it then compressed the next video and then said I did not have an account, despite me being logged in. So maybe this feature only works (correctly) with the Zx1.
I did like the larger screen making taking videos easier, however it was harder to get an absolutely shake free movie. As the unit was also heavier and larger it was also harder to hold still for any length of time.
It is supplied with two 'AA' rechargeable batteries I assume it should also have a charger (not supplied to me) but I was able to charge them in another charger.
To me I have been spoiled by the Zx1 and also various Flip units. So while it works okay I would certainly prefer either the Zx1 or one of the Flips the latter is charged by USB whenever you plug it in to a PC and their method of sending videos works correctly.
Doing my Internet searches found the Kodak Zi6 Pocket Video Camera at a best price of £140 including free delivery from the first link below.
http://www.amazon.co.uk/gp/product/B001U77PUA?ie=UTF8&tag=gadge0a-21&linkCode=as2&camp=1634
I found the Kodak Zi6 Pocket Video Camera available for $120.86 including free delivery from Amazon on the following link:
http://www.amazon.com/gp/product/B001SN72TK?ie=UTF8&tag=gadge0a5-20&linkCode=as2&camp=1789
I found the Kodak Zi6 Pocket Video Camera available for €1125,89 including free delivery from Amazon on the following link:
http://www.amazon.fr/gp/product/B001U77PUA?ie=UTF8&tag=gadge04-21&linkCode=as2&camp=1642&creative=19458&creativeASIN=B001U77PUA
http://www.kodak.com/eknec/PageQuerier.jhtml?pq-path=13061&pq-locale=en_GB