The Kodak Zx1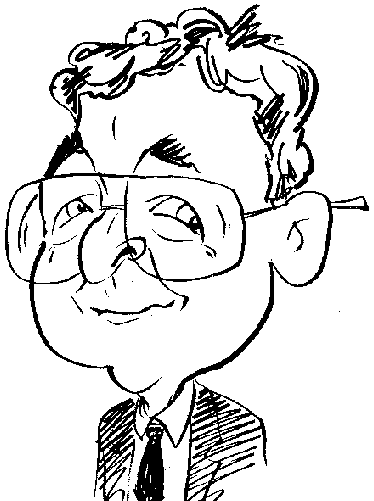 Review controls
Kodak's pocket sized HD camcorder has been my recent companion when on my travels.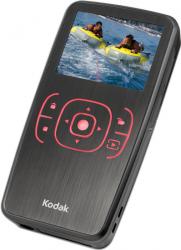 click image to enlarge
Like many of my generation, my first camera was a Box Brownie. Since those early days, cameras have changed out of all recognition with regards to their shape, size and functionality with the latter showing the greatest change as digital dominates the scene. The latest such device to come under my gaze is, in fact, not a camera but a camcorder from that doyen of all things photographic, Kodak.
This is the Kodak Fx1 which is a HD pocket camcorder model. The product will obviously be placed in direct competition to the Flip Mino HD with winners and looser on both sides. The Zx1 certainly impresses with its combination of metallic red and black colour scheme. You even get a replacement back plate if you want to go for a slightly more decorative look to the unit. However the Zx1 is noticeable larger (108 x 55 x 18mm) and heavier than the Flip Mino HD. Its operational weight is 148g as compared to the 94g of the Flip device. This weight includes the batteries. Kodak has opted to use two AA rechargeable batteries and supply an external recharging unit that plugs directly into the mains. I tend to prefer the internal Li-ion battery with USB recharging approach adopted by the competition.
The larger size of the unit has allowed Kodak to include a 2-inch LCD screen to view content as it is captured at 30fps or 60fps at 1280 x 720 resolution. Positioned below the screen is an array of touch sensitive controls highlighted in red. These controls allow you to switch between modes, apply 2x digital zoom, record, playback and delete content. Modes are available for capturing still images, VGA, HD and HD60 video clips.
Arranged along either side of the unit are rubberised removable panels that reveal compartments. The right side houses an SD/SDHC card slot while a mini HDMI, USB and SVDC-in connections are located on the left side. Also on the left side is the power button. Rather than a permanently attached flip-out USB option, the Zx1 makes use of a supplied USB lead when connecting to a Windows or Mac computer. You also get an AV cable for viewing VGA content and a HDMI cable for HD content. Both these cables make use of the unit's USB port.
Having used the Flip Mino HD product on a number of occasions, with its ability to capture up to 60 minutes of HD content, I was rather surprised when my first attempts to record in HD using the Zx1 timed out after 13 seconds. Switching to VGA mode increased the time to 41 seconds. A quick check revealed that this was standard due to the Zx1 only having 128MB of integrated memory (the Flip Mino HD has 4GB). You will really need to add extra memory which is where the SD/SDHC card slot comes into play. Insert a card into the slot and the Zx1 will automatically detect its presence and makes use of its storage capacity so that you can capture and store more content. You should be able to record 20 minutes of HD content at 30fps for every 1GB of storage space.
When compared against the Mino HD in various conditions, the Zx1 more than held its own in outdoor conditions where its weather resistant features could prove useful. Low light conditions produced better results with the Mino HD. Audio quality was about the same for both products. Additional advantages of the Zx1 include the larger screen size, HDMI lead and a price point that is £20 lower than the Flip device and is priced at £129.99. You do need to take into consideration the price of an SD card to increase memory but even so the Zx1 should work out cheaper. Despite these advantages, I would still tend to grab the Flip Mino HD for video capturing sessions.
http://shop.kodak.co.uk/store/ekconseu/en_GB/pd/Zx1_Pocket_Video_Camera/productID.147426200