A Flipping Cool Device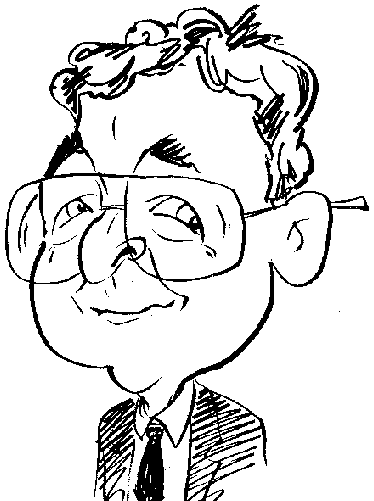 Review controls
Looking more like a toy than a serious piece of equipment, the Flip is one of those devices whose performance exceeds its appearance.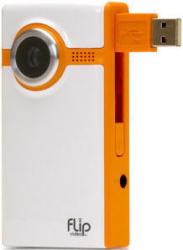 Why, when you probably have a mobile phone that is capable of capturing video clips as part of its functionality, would you also want to weigh yourself down by carrying a camcorder? Two obvious reasons immediately spring to mind. These are ease of use and image quality. Both of these attributes form part of the concept behind the Flip Video Ultra camcorder from the appropriately named Flip Video UK Ltd.
Available in a choice of four colours (black, white, pink and orange), the Flip is a candy-bar style unit. Measuring 103 x 55 x 30 mm (H x W x D), the Flip features a 1.5-inch transflective TFT colour screen with 640 x 480 resolution. There are basic controls for record, play and delete plus zoom in/out and volume adjustment. An on/off switch is located on one side of the unit while the other side houses a USB connector that flips out at the press of a button.
Powered by two AA batteries giving up to 2.5 hours of life, the Flip comes with 2GB of built-in memory. Although there is no way you can add extra memory, the sixty minutes of recording time available with the standard offering should be enough for most situations. There is a minimum of delay of approximately 3 seconds between switching the Flip on and being ready to record. Video is captured at 30fps and stored as MPEG4 AVI by the simple method of pressing the record button to start and again to stop. A built-in microphone captures audio to accompany the video. The lack of a small silver button, which could act as a mirror, does make it difficult to line up a self-portrait capture.
The lens used by the Flip is fixed focus from 0.8m to infinity with 2X digital zoom and capable of producing good results even in low-light conditions. You can review any captured content direct from the Flip using the screen and built-in speakers. There is also an option to connect the Flip to a television set using the provided leads so that you can watch a large screen view of the captured video clips. Content can be transferred to either a Windows or Mac computer via the USB connection.
Software to carry out editing on the computer (Windows only) is supplied on the Flip. Basically the editing features consist of little more than truncating clips by trimming unwanted frames from the start and end plus extracting good quality still images. If you need to carry out other editing then you will need to use third-party software. You, however, have the software turn your clips in an MPEG movie for viewing on various devices.
Priced aggressively at £100, the Flip Video Ultra is a fun product that could easily surprise you with the quality of its captured content and its ease of use. Included in the box, along with the Flip unit, are the batteries, soft carry pouch, TV connected cable, wrist strap and instruction booklet. Minimum system requirements are for a 2.0GHz processor, 512MB of RAM, Media Player 9, and DirectX 9.0 on a Windows XP or later system. Mac users will need a PowerPC G4 with 1.0GHz processor, 512MB of RAM running Mac OS X 10.3.9 and Quick Time 7 and later.
The Flip Video Ultra is available for £79.99 including shipping from Amazon.
The Flip Video Ultra is available for $124.98, including shipping from Amazon.
The Flip Video Ultra is available for €124,60 including shipping from Amazon.