Support from Brother - When needed!

You only find out how good a supplier is when things go wrong and have to be put right. The service that I've had from Brother to deal with problems caused by a faulty laser printer toner cartridge was exemplary but what are the underlying issues.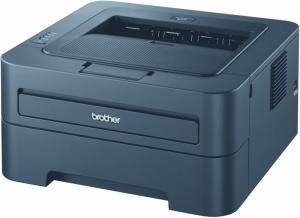 In the middle of printing a number of copies of a 24 page document, the printer flagged that it was out of toner. It was a straightforward task to replace the toner cartridge and continue printing. Unfortunately, after just a few pages, the paper jammed and, when I cleared the jam, there seemed to be a large amount of toner around.
After several unsuccessful attempts to resolve the problem, I phoned Brother Service. (My only complaint that it was an 0844 number and not a geographic one.)
After discussion with them, during which they wanted the serial numbers of both the machine and the toner cartridge, I was asked to remove the toner cartridge together with drum assembly and carefully pack it and the machine itself ready for return by courier to the Brother Service department in Manchester. Although I still had the original box and packing material from the printer, it was not an easy task as I had to ensure that none of the toner could escape. Black bin bags and parcel tape solved the problem.
The machine was collected by the courier on the Friday and, much to my delight, it was returned on Tuesday morning with (separately boxed) toner cartridge and drum unit.
Although I obviously would have been happier if the problem had not arisen, this level of support cannot be bettered and it underlines the importance of using the maker's own consumables -- and is a warning against using cheaper "compatibles" from third-party suppliers. After all, if it had not been a genuine cartridge I would have had to dig myself out of the hole.
Even though we all want to save money, especially these days, one really needs to look at the bigger picture. For example, if one is printing a large amount of documents a mono laser could well be a cost-effective solution -- especially as the prices of the recently introduced Brother HL-2200 series start at £100 incl. VAT.
With compatibles, in addition to the risk (no matter how rare) of a disaster, will one be satisfied with the resultant output? This is, obviously, a matter of personal choice and I know that many people who economise by using compatible printer cartridges are completely satisfied with them. However, not everyone is. Among the problems they say that they experience is inconsistent results, capacity not as claimed, variability of colour from batch to batch and, particularly with inkjets, more clogging.
My own view has always been that unless one is buying a printer that is so cheap as to be expendable, it makes sense to pay that extra to ensure that one has a "come-back" in the event of problems. In addition, for those who do their own colour prints, one really needs to use the same inks every time to ensure consistent quality prints.