Grundig Ovation 2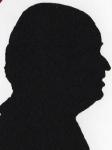 This upright unit plays CD's and has an FM radio it also has a clock, alarm clock and sleep timer. It can also be mounted on a wall, all it's speakers are built in. All in All it look rather stylish.
It is 30x15x28cm and the top half of the face has a rather nice mirror finish. There are basic controls on the sides. However the real surprise is the circular remote control that looks rather like a kitchen timer.
My first surprise was the manual that came in six languages - none of them English - so I was left literally having to fathom it out without any help as currently the ability to download a copy from the website is greyed out. At least that proves that with some perseverance you can work it all out. My biggest problem was setting the clock but once done the rest was easier.
I think the unit has sis speakers - five plus a base mounted bass - these fill the area behind the silver grill that is the bottom half of the unit. The top half behind the mirror effect is the upright CD and the right part the time or whatever other information such as radio station being player etc.
There are eight buttons on the right edge and a USB socket. The left edge has one button for opening the CD door and an 3.5mm earbud socket. The circular shape of the remote is different it has over 20 buttons and is like half an apple or orange and thereby is the problem when not in use you have to put it on it's face or if could roll away.
To access the CD the whole top half moves to the right to allow insertion or removal of the CD, so you will need around 14cm free space on the right side of the unit when you change CD's.
Sound quality was surprisingly good considering all the speakers were close together however I found even at maximum - or close to maximum - volume level it was not over loud and certainly far less than would be required to annoy the neighbours.
Switching to the radio you will need to turn the volume down somewhat as this seems always to be louder than CD's. There are two aerials provided an oval for MW and a lead aerial for FM. You can save favourites on both MW and FM. I am a little surprised that a stylish unit such as this does not support DAB.
Setting sleep timers is surprisingly easy and you can set one of a variety of time periods. Alarm setting required more investigation (remember I had no manual) but again it was possible and once you had done it once it was easy. Certainly easier than learning, Polski, Dansk, Svenska, Nederlands, Suomi or Turkce. Of course if your unit arrives with the wrong manual just shout to get one that includes English.
I see from the illustrations that it supports RDS that normally only comes with car radios but that may be of use. On the face of it this make my job harder but on occasions finding things out - even for confirmation - without a manual extends you.
There is a USB socket that allows you to connect a pen/stick drive with MP3 tracks on and it quite happily plays these, there are a range of ways they can be played including Random and should you attach a large capacity drive - even a hard disc - it could supply music for a very long time.
Doing my Internet searches found the Grundig Ovation 2 at a best price of around £170 from Amazon Germany. It is also available direct from the Grundig site at £279.99. During my searches looking for UK sites I found it on sale at Amazon Germany for a lesser price in euros so at the current exchange rate that probably around 2/3 the price but I assume you would get a manual in German, of course that would probably contain the English version as well, if not translation would probably be easier than from the selection above.
http://www.grundig.co.uk/productdetails.aspx?pid=OVATION2&language=en-GB