Roberts Stream 205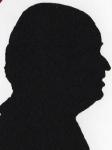 Review controls
This is a DAB, FM and Internet radio; however it is also a music player and has a full Last FM trial. Roberts are one of the main names in these devices so how does this mid sized unit shape up overall for both quality and value.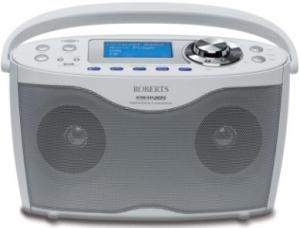 click image to enlarge
The Roberts Stream 205 measures 28x22x9cm which include the handle but not the five piece rod aerial that will add 60cm if used vertically.
It can be used on mains or on batteries but the latter requires six 'D' cells.
The control panel is on the sloping top of the unit there are 15 well marked buttons of different size and shape spread along the top and a large silvered knob to change station. There is a large clear display 6.5x3.4cm which shows relevant information. The display is white on blue with a lighter blue border and it has six easy to read lines to display information. When in standby it shows a digital clock and date taking two lines for the former and one for the latter. In use the artist and track name are also normally shown and this is great for stations that play continuous music.
External connections are all in a line across the back headphones out, auxiliary in, USB B, USB A and Ethernet. Below and to the side is the DC input on a 2metre lead ending in a small 13amp power brick. The battery bay is below the line of external connections.
On first switch on ensure the rod aerial is extended and then it will find all the DAB stations in your area. If you are in a part of the world that supports DAB+ these are also located.
Setting up Wi-Fi is simple it displays the available signals available and you enter your passcode using a small but usable on screen keyboard. While I did try Ethernet it was only for proof that it works as unless you are using the unit in one place with Ethernet close by why bother.
I think the battery option is less perfect as finding 'D' cells is not that easy and they do add considerable weight to the unit. A solid rechargeable battery would be better or even 'AA'.
Most units have a range of Presets available for DAB and FM here you also have Internet. Each mode has five available from buttons marked 1 to 5. DAB stations are always available via the silvered button and unless there are a huge number in your area it is not a huge inconvenience to tune manually. FM is good and five stations probably cover those you use regularly. However Internet Presets are on a par with 'sliced bread' as one of the worlds great inventions. To say there are thousands to choose from is an understatement and scrolling through these is a huge bind. So having five favourites immediately available is great.
Whichever mode you are in the last listened to station in that mode comes up next time you switch to it even if power is totally removed as of course are your Presets.
There is a 100 page manual full of useful information and other manufacturers could learn from this.
Sound quality is excellent for a mid sized unit through its two 3watt internal speakers either side of the front.
You can connect it to your PC (UPnP) or other music repository for the times when only your music will do.
There are two alarms and a sleep timer. You have a code for 30 days full use of Last FM.
I always try to find and point out any imperfections – however small – I have mentions the D cell batteries and it would have been nice to to have SD card support and a recording option.
However you can place music on a USB stick and plug it in. This is a great unit and fully worthy of its highly commended, with a lesser battery weight and recording option it would have been the very rarely awarded 5x5.
The Roberts Stream 205 is available from the link below for £119.95 in black and £5.04 more in white from the link below.
http://www.amazon.co.uk/gp/product/B004762ZRO?ie=UTF8&tag=gadge0a-21&linkCode=as2&camp=1634