A Portable Multifunction Entertainment Device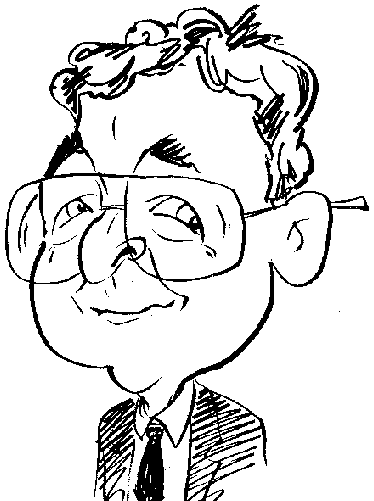 Review controls
When is an MP3 player not an MP3 player? It is when it also includes record, video, FM radio, camera and ebook reading capacities.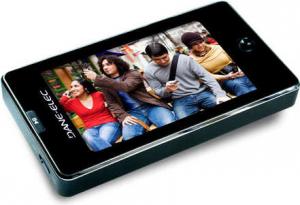 click image to enlarge
Those of us of a certain age will, no doubt, remember with some affection when our mobile entertainment came in the form of a portable cassette player with the Walkman being the popular option. Admittedly this entertainment was only of the audio variety but we were in seventh heaven as we listened to our favourite music. Then along came digital. Now we could select from a range of MP3 players with the incredibly successful Apple iPod taking the lead. It was too long before new features, such as FM radio plus picture and video clip viewing were added to the mix. Now an integrated camera forms part of a unit with Dane-Elec new MP3/MP4 player making an appearance. This is the Music Pix.
Arriving in a bubble pack, a strong pair of scissors will be required to gain entry to the content, the Music Pix comes with a set of earphones (you can replace them with your favourite headset using a standard 3.5 jack socket) and a USB lead required for charging and transferring content to and from the player. With dimensions of 56 x 96 x 11mm and predominately white in colour with a dark green trim, the Music Pix is hardly the most stylish device around and has a rather plastic feel to it. However it should fit into a pocket without causing a bulge and at 54g it will not weigh you down.
Dominating the front of the unit is a 2.4-inch TFT QVGA screen which delivers reasonable quality images. Positioned just below this screen are a compass style wheel control unit and a separate button to select, start, pause and stop actions plus turn the unit on and off. While the compass wheel offers four-way directional options, I found it very difficult to adjust to the Dane-Elec idea of using the East and West options to move up and down a menu listing. North and South options were reserved for Menu and Return commands.
Two additional controls are located on the right side of the player. There is a slider lock plus a button for taking photos. As with the compass wheel the camera button took a little getting used to on my part. This button would refuse to cooperate if too much pressure was used. Only a very light touch was required when taking a still image or starting / stopping a video clip capture. A number of settings can be adjusted for the camera and these include various resolutions for still image and video work. With still images you can select from a range of five settings varying from 2048 x 1536 down to 320 x 210. Video resolution settings can be switched between 320 x 240, 224 x 176 or 176 x 144.
The top of the Music Pix holds sockets for the USB connection and attaching the earphones or headset. 4GB of memory are supplied as standard. A micro-SD slot is located on the base of the unit for adding addition storage capacity.
Switching on the Music Pix reveals a text based menu listing of the available options with an appropriate image at the bottom showing the current selected category. You will need to use the left and right options on the compass wheel to scroll up and down this list before selecting the option you want and then drill down through the different layers. Moving between the different options requires you to single step backwards through each level.
As mentioned earlier you will need to connect the Music Pix to a computer in order to transfer content to the device and remove items you no longer want. This act can be carried out with drag & drop or copy & paste whichever method you prefer. Supported audio formats include MP3, WMA, WAV and AAC. You can set up five different playlists. However this does tend to be a long drawn out process. Each title has to be added individually and this process only becomes available while the track is being played. Content can be listed by artist, album, genre or all music.
The Music Pix can handle both still images and video clips including those you capture using the device. There is support for JPEG, BMP, GIF, PNG and TIF images which can be displayed in a slideshow with a limited number of transitional effects. When viewing video clips there is a choice of supported formats including AVI, WMV, FLV and Xvid. A conversion utility is provided for clips in a format that is not supported.
The FM radio module requires the earphones or other listening device to be attached to act as the aerial. You can manually search for channels or let the device do it for you automatically. Favourite stations can be saved. You can also record content from the FM radio using the Music Pix plus record memos for later playing back.
There is an eBook option in the main list. However this just supports TXT files. You can alter the font with a choice of small, medium or large. There is a bookmark feature which allows you to mark a particular spot. In order to jump to a particular bookmark you need to leave the document and select the Tag option. Other features available with the Music Pix include a basic one-month calendar, stopwatch and calculator.
Powered by a Li-polymer battery, you should get up to 14 hours of listening time or 4 hours of video viewing. Batteryrecharge time is around three hours. The Music Pix performance is of a reasonable standard with a range of features. However it is handicapped by a menu system that is not the most user friendly. Pricing for this MP3/MP4 player is set at £64.99.
http://www.danedigital.com/8-Music-Media-Players/3-music-pix.html