A New Lexmark All-in-One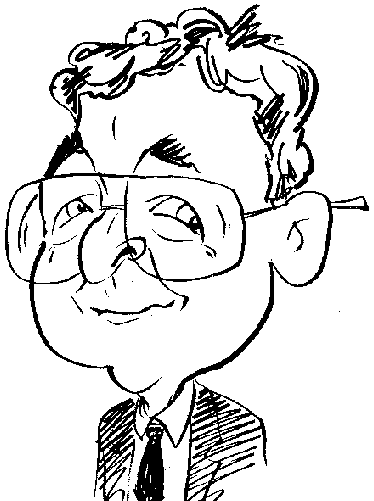 Review controls
Lexmark does have a tendency to change the appearance of its various offerings making up its ranges of inkjet printers and all-in-one devices.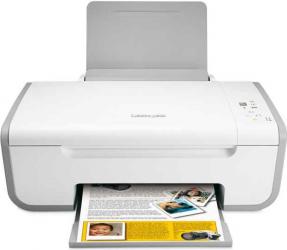 click image to enlarge
As part of its latest range of multi-function devices, combining print, scan and photocopy facilities, is the Lexmark X2650 model. This unit adopts a bread bin look with a two-tone (cream and light grey) colour scheme that is reasonably attractive. While its basic measurements are 43 x 31 x 17cm (W x D x H), you will require extra space when the paper input, up to 100 sheets, and output trays are extended at the rear and front respectively. When this happens this increases the depth to 49cm and the height to 30cm.
Mounted on top of the device is the flatbed scanner. This scanner has an operating area of 216 x 297cm. Running alongside the scanner is the unit's control panel. The panel features a display showing the current number of copies plus various buttons for colour / monochrome / 4 x 6 photo copies; scanning to the computer; cancel; and on/off plus error lights for black and colour cartridge problems.
Lexmark has included a set-up sheet in the box but this limits its information to just instructing the user to insert the supplied CD into a drive as the first step in setting up the device. You are then led through the process necessary to unpack and set up the X2650. As part of this process you will need to insert the black and colour cartridges; run print and scan tests before actually connecting the unit to a computer via USB.
This CD also contains Lexmark software consisting of a Productivity Suite, tool bars, a fax solution plus a copy of ABBYY Sprint OCR (Optical Character Recognition). The Lexmark Productivity Suite provides options to carry out various print tasks including posters and greeting cards; scan; copy; and sending documents via email. However during testing it soon became obvious that these tools were not that particularly quick with regards to performance – in fact there were very s – l – o – w. Ignoring this software and working direct from the X2650 or other computer-based applications produced far better performance results.
My standard 101-word document produced 21ppm with the Quick print option selected. The print quality achieved was fine for internal purposes. However for business correspondence purposes you can switch to Normal or Best mode which produced 17ppm and 7.5ppm respectively. When using an A4 colour image, print speed was 5ppm in Quick mode. This figure dropped to 1.5ppm in Normal mode. Selecting the Photo print option required 2 minutes 19 seconds to print an A4 image with reasonable quality.
At this point I decided to time the photocopy option (scan and print). The first copy took 24 seconds. However on attempting a second copy and scan operation for comparison purposes, a message appeared that the colour cartridge needed replacing. This was rather surprising as colour had featured in less than 40 of the pages printed. Furthermore it also revealed an anomaly in the way the X2650 operated.
With the colour cartridge declared empty, I was unable to print any documents, even those containing just black text, when using content stored on the computer. However I was able to scan and print direct from the device by selecting the monochrome option. I am not sure why monochrome printing was allowed in one instance but not the other.
With regards to inkjet cartridges, Lexmark has instigated a scheme whereby users can return empty cartridges to the company for recycling. While a welcome stance for green environmental issues, this scheme does have a couple of other benefits. Users involved in the scheme get replacement cartridges at a reduced price while Lexmark is able to help ensure that only its cartridges are used in its device.
The Lexmark X2650 has been priced at £49.99. Replacement cartridges cost £11.73 (monochrome) and £12.90 (colour) when purchased within the recycling scheme or £14.07 and £15.24 otherwise.
The best price from Amazon is £37.91, including shipping :
http://www.amazon.co.uk/gp/product/B001JUBRYI?ie=UTF8&tag=gadge0a-21&linkCode=as2&camp=1634
The best price from Amazon is $70.99, including shipping :
http://www.amazon.com/gp/product/B0015RTB7U?ie=UTF8&tag=gadge0a5-20&linkCode=as2&camp=1789
The best price from Amazon is €40,62, including shipping :
http://www.amazon.fr/gp/product/B00176MIQA?ie=UTF8&tag=gadge04-21&linkCode=as2&camp=1642