Canon Pixma MP800R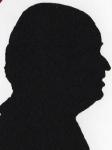 This is an All In One that has a massive TFT display so for those not using a PC they can still copy and print without having to compromise.
This unit is not that small, it is also a five ink offering, that's, cyan, magenta, yellow and black plus another high capacity black cartridge. It is 46x49x21cm without paper inserted in the rear near vertical position, this adds another 17cm to the 21cm height.
All the user controls are on an overhang at the front of the unit 15 buttons and a five position rocker, these surround the massive 7.5x5.5cm TFT display. The overhang does mean that you need on occasions to get below it to perform certain tasks like lowering the CD shelf that is within the unit and under the overhang and unless you have the unit at close eye level this will mean bending.
It has two card slots that support all the most popular standards however finding them for the first time is somewhat difficult as they are behind a door in the shiny black facia on the right front of the unit just above the Pict Bridge port.
It is stated that a 15x10cm image can be printed in standard mode in 36seconds while this is trueish surely you always print photo images in best mode and this takes somewhat longer.
Doing my standard print tests the 200 word single page document in a reasonable draft mode came in at 16PPM while the more normal 1500 word document spread over four pages came through at 12PPM.
195seconds was the time taken to produce a borderless A4 page and also to print four images on an A4 borderless page using the excellent Canon software. Canon are the only company I know that allows you to print four images on a page at very close to 15x10 without any borders. The Windows print utility will print 9x13cm images that can be stretched borderless but you still get the '+' dividing the images. The quality was perfectly acceptable.
To complete the printing this unit can print direct onto CD-DVD providing they have a special coating, do not try to print onto standard CD's as they will never dry. I have reviewed printers with such characteristics before from at least two companies. However I have always struggled to find the required media. Normally I speak to the printer manufacturer and they send me a few for my review. These also seem to bear no manufacturer name. This unit arrived and Canon were unable to help but after some enquiries and internet searches the nice people at Memorex sent me some of their media and the results were excellent, their latest media has an even smaller central unprintable area so even more room for information or that special image to be displayed. I find it strange that the unit has a facility and the special tray required is supplied but not even a single piece of media.
The flatbed scanner works well both scanning pages to the PC and as a copy unit for pages on the unit, this latter feature works both inside and most likely outside Windows. I did find the default setting on the unit a little surprising as it was set for same size copying of 15x10cm images. Surely most people walk to the unit and want one off A4 images. All the settings can of course be changed and it can support reduction and enlargement but surely A4 should be the standard.
This unit can be connected by USB as well as a network unit and also it can be a wireless unit and with the latter becoming more popular this could well be a feature that will become more mainstream. Another feature required by some is the ability to print directly from slides or film using the built in film adapter unit. Some high level scanners have this ability but as far as I can remember this is the first All In One I have used with this feature.
Doing my Internet searches found this at a best price of £221.03 including delivery from the link below. This is still very new and may well be available at a lower price once distribution becomes wider as a number of my searches failed to locate it at all.
Not cheap but should you need the wireless or slide printing specialization then it is.
http://www.phaselogic.co.uk/pgProduct.cfm?CatalogID=1&Appvar=3863&PartID=28641
http://www.canon.co.uk/For_Home/Product_Finder/Multifunctionals/Multifunctionals/PIXMA_MP800R/index.asp?ComponentID=345083&SourcePageID=26562#1