Power2Go 10 Platinum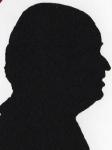 This is the latest version of a product from Cyberlink it is called Power2Go and it burns and backs up, yes I know the latter is a bore but if you have not got a current working backup and the worst happens then your digital life ends.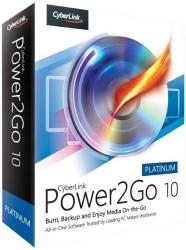 click image to enlarge
The install takes around five minutes on a reasonably fast machine and you use 1005MB of hard disc space.
Three icons are created on your Desktop Power2Go 10, LabelPrint 2.5 and WaveEditor 2.
Open Power2Go 10 and you have a front end that is simple and clear. It is split horizontally with tasks in the top half and that tasks options in the lower half.
The eight choices are Data Disc, Video Disc, Music Disc, Photo Gallery Disc, Online Media Backup, Copy Disc, Media Converter and Utilities. Where a disc is involved that can be CD, DVD or Blu-ray.
A lot of the above could be done with built in Windows programs within Windows – some cannot – or you have to go through extensive processes to do. Power2Go excels in making these tasks easy and does not just involve Windows you can transfer to a SmartPhone or Tablet with ease.
As an example how do you extract or view an ISO image, Power2Go knows.
Now onto the boring stuff – well it's boring till the worst happens – backups, do you have a bootable system recovery disc? With systems less and less often being supplied on physical media it's up to you to create one yourself.
If you require security then Power2Go can help with it 'Military Grade' encryption.
As seems to be the thing today more and more companies give you extras and LabelPrint 2.5 not surprisingly this prints labels and other such things so the scrawled message in ink is readable years later that the ink version probably is not. Wave Editor 2 allows you to get professional standard music and links from what is supplied as a Free package.
You can even make your holiday photos less boring to everyone else by adding effects and music in a slideshow that should not have everyone thinking that cleaning out the attic is a task worth doing.
There are two versions Deluxe and Platinum I was looking at the latter which has a slightly higher price links to both at the end.
Cyberlink will also allow you to download a 15day trial to see for yourself just how easy it makes all your everyday burning and backing up. We all hope disaster day never comes the smart ones prepare for it the others …
The system requirements are Windows 7, 8 or 8.1, a screen resolution of 1024x768 or better, 1GB of hard disc to install files, between 5-10GB of free space to make a DVD and up to 25GB of free space to make a Blu-ray.
Cyberlink Power2Go 10 Platinum is available from the first link below for £35.77 with free delivery.
http://www.amazon.co.uk/gp/product/B00S0HD2TQ?ie=UTF8&tag=gadge0a-21&linkCode=as2&camp=1634
http://www.cyberlink.com/downloads/trials/power2go-platinum/download_en_GB.html?affid=2581_1163_729_37307_0_ENU
The link above allows you to try the 15day free trial.