FaceFilter Pro 3.0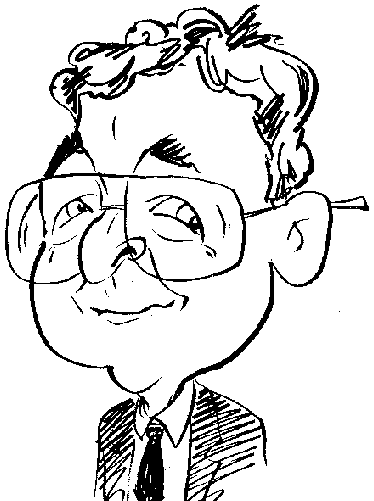 Arriving looking like a drowned rat, due to one of the heavy downpours that occurred recently, I was introduced to this next makeover product. Unfortunately it only worked on digital images and not bedraggled reviewers.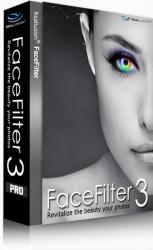 click image to enlarge
Beauty, they say, is in the eye of the beholder. It is also said that the camera never lies. However, in this digital age, the camera's output can be manipulated to tell less than the whole truth. One product that offers to help in this respect is FaceFilter from Reallusion. As it tiles clearly indicates, this software product concentrates its functionality on the facial area of the subject matter rather than general body sculpture.
Now up to version 3.0, FaceFilter is available in either Standard or Professional packages. This review is based on the Professional edition of the product. This version is priced at £59.99 and can be purchased and downloaded from the website at www.reallusion.com.
When firing up this product, the main interface will be overlaid with a panel offering four possible options. You can view a narrated product demo showing some of the product's features. Once your software is registered you can download content that is categorised as Asian Beauty, Bollywood, Hollywood Magic and Glamorous Eyes. A number of videos covering topics such as Skin Enhancement, Facial Makeup and Photo Effects are included under Training Resources. The final option lets you check for any updates for your FaceFilter software.
By closing this panel, which incidentally can be turned off to stop it reappearing, you gain access to the main interface which arranges various tools and options around a work area that can display "Before" and "After" images of the current image. Various tabs, for switching between modes of operation, are arranged across the top of the work area. By default you start in Import mode. You can either import one of your own images with support for dng, jpg, jpeg, jpe, tif and tiff formats up to 6000 x 6000 in size, or select from one of the sample images displayed across the bottom of the screen.
The chosen image will be displayed side-by-side showing before and after views. Tools are available to crop, rotate and flip the image plus zoom in/out and switch between a single image and split image view. Running down the right side of the screen is a panel containing slider bars for adjusting features that include temperature, tint, contrast and vibrance along with the photo's EXIF data. Any alterations are immediately visible as you make your adjustments.
Switching to the Fitting tab allows you to frame and adjust the angle of the image. You can then move on to specific facial areas as the software attempts to identify areas such as the eyes, eyebrows, nose, mouth and face contour. The software does far better when it is presented with a full front-on face rather than one in profile. You can make manual adjustments to ensure each facial item is precisely identified by purple markers for work that is carried out later as you work with templates or manual adjustments.
The third tab deals with Makeover. Specific options are available for dealing with skin foundation, face makeup and eye makeup. Depending upon your choice, templates are made available. Each template offers a series of predefined options which you can apply and then adjust as necessary. For example with face makeup, you will be offered a choice of cool, elegant, intelligent, mature, sexy or sweet as subtle adjustments are made to the targeted face. You can make further adjustments using slider bars.
With the Reshaping tab, you can target the face muscles or the overall shape of the face. Again templates are made available with such options as male, facelift, expression and reshaping being choices. As with the other previously mentioned sections and the next one, you can layer the various options on top of each other. The safety first option of an undo feature allows you to single step backwards if something does not work.
The Effect tab lets you play with various lenses and DOF (Depth of Field) to get the precise effect you want. Using the supplied templates you can apply B&W, Lomo, Sepia, Tone and Vignette effects when working with lenses. The DOF option allows you to specifically target the foreground or background of your image.
Once your "improvements" have been completed, you can export the results in either JPEG or TIFF format. You can adjust the quality and image size. By default the saved image will contain the adjustments made in the Makeover, Reshape and Effect sections. However you can deselect any of these sections if you wish.
FaceFilter Pro 3.0 can certainly add polish to your portraits and make your subjects appreciate the work you have done. This software is more of a serious rather than fun tool as you can not add features that are not there in the original. Priced at £59.99, the minimum system specifications call for a dual core processor with 2GB of RAM and 2GB of hard disk space with support for 32-bit colour running Windows XP (SP3) and later.