CyberLink Director Suite 2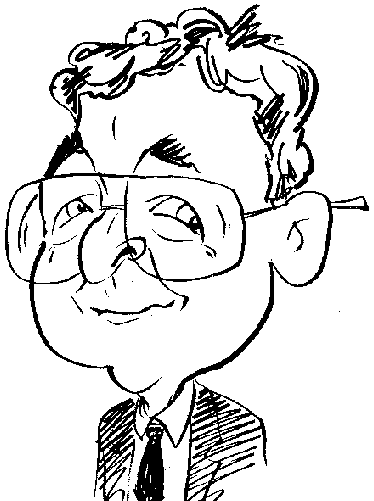 Bringing together the latest versions of four of its software products, CyberLink has created a new version of its Director Suite offering.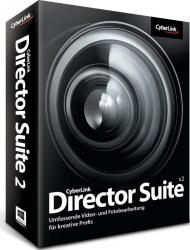 click image to enlarge
CyberLink has released a new version of it Director Suite product. The gap of approximately ten months between the arrival of the original offering and this latest version has allowed CyberLink to produce upgrades for each of the suite's four main elements. Director Suite 2 consists of PowerDirector 12, PhotoDirector 5, ColorDirector 2 and AudioDirector 4. You also get two NewBlueFX Effects packs and three CyberLink Creative Design packs. Along with the main Director Suite 2 product, the four main products are also available as standalone offerings and in various combinations. My look at the product is based on the full Director Suite 2 product.
CyberLink PowerDirector 12 provides the main video editing capabilities of this suite. Firing up this program gives you a choice of Full Feature or Easy Editor with the latter using a wizard-led approach to leading you through the various steps for working on a project. There is also a Slideshow Creator option which also uses a similar wizard-led approach. As well as selecting the type of work, you can also opt for a 16:9 or 4:3 aspect ratio for your work.
This latest version of PowerDirector comes with over 100 editing tools and around 400 editing effects for spicing up your video clips whether you are a novice or experienced user. In addition to tools that include a Rippling Effect and content-aware editing allowing you to analyse content before selecting the best scenes for your movie, PowerDirector 12 has introduced a number of new features.
You can now integrate up to four views captured by different cameras operating from various angles into a single project. Regrettable the lack of four available cameras was a definite handicap when testing this particular feature. A new Theme Designer module with over 30 built-in animated design templates is available while a Motion Blur Effect allows you to add a blurring effect to titles and Picture-in-Picture object to help create the illusion of movement for a more professional look to your work.
Another new feature is the introduction of a Subtitle Room. This, not surprisingly allows you to create your own subtitles for a particular project. PowerDirector 12 now has 64-bit support and this, along with support for Intel AVX2 Technology plus faster H.264 encoding, should ensure that your content is encoded faster. No doubt the faster encoding will be helped by CyberLink producing its own codecs.
Launched from its own desktop icon, PhotoDirector 5 provides the still edit editing features. The product brings up a screen area divided into three sections consisting of a large work area bordered on the left by a task panel and supported at the bottom by thumbnails of available images. Like PowerDirector 12, the latest version of PhotoDirector offers 64-bit performance for faster import and export of images.
You can create custom albums featuring labelled and rated photos. Options are available to edit and make adjustments to images as you make use of tools to apply artistic looks using supplied templates or by creating your own custom settings. A new Auto Lens Correction feature can be used to correct lens distortion and you can download new lens profiles as and when they become available.
When you have multiple images of the same scene then you can combine up to five of them in order to produce different effects involving features such as highlights and shadows. Rather than create a static photo album, this latest version of PhotoDirector has the means to create Ultra HD slideshows in MPEG-4, H.264 or WMV format. While straightforward, I preferred the similar feature which is available as part of PowerDirector 12. PhotoDirector supports the common formats of JPG, TIFF, RAW, MP4, M2TS and WMV.
Following its introduction in the first version of the Directors Suite, ColorDirector 2 had had a sort of face lift with a number of enhancements and new features. Probably the product's most eye-catching feature is that of Intelligent Motion Tracking so that you can alter the attributes (colour) in one scene and have it duplicated in all subsequent frames. This feature has been enhanced along with others that allow you to select from, and apply, one of the built-in professionally designed presets to give your work the look of a particular film style plus the ability to launch ColorDirector direct from PowerDirector.
New to this version of ColorDirector is the ability, using slider bars, to reduce video noise and sharpen details in low light scenes. You can adjust RGB tonal curves to help bring out the appearance of certain areas and emphasis greater detail.
Having dealt with the visual, you can then make adjustments to audio with AudioDirector 4. This product offers a 5.1/7.1 Channel Surround Sound Panner tool to give you precise control over each speaker's output. Other new features include support for ultra HD 2K and 4K video, noise reduction and hum removal, Smart Transition between tracks and the ability to burn content direct to CD without the need for third-party software. Up to 99 audio tracks are supported with this product.
This is certainly an impressive package even without the various bundled packs which I have not touched upon. While a novice user should be capable of producing reasonable results with the tools available, I feel that Director Suite 2, with its power and range of functionality, is more suited to the more experienced user. As mentioned earlier, the various elements making up this suite are available in different combinations. As reviewed the full Director Suite 2 package is priced at £239.99. PowerDirector 12 Ultimate Suite, without PhotoDirector, costs £199.99. PowerDirector 12 Ultimate (including the bonus packs) is priced at £99.99. Without the bonus packs the price drops to £79.99. On its own PhotoDirector 5 Ultra is priced at £79.99 with both ColorDirector and AudioDirector are each priced at £99.99.
http://www.cyberlink.com/products/director-suite/features_en_US.html?affid=2581_1091_508_31139_0_ENU