CorelDRAW Graphics Suite X5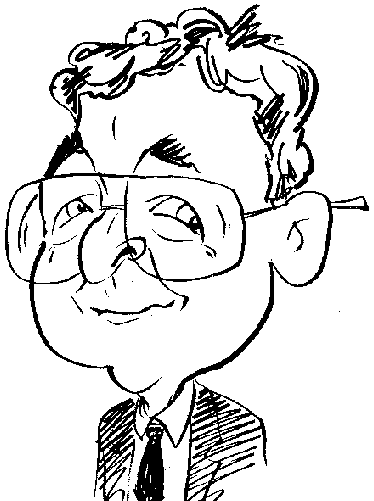 Over the years, and numerous versions, as it has developed from a single application into a full-blown suite of graphics titles, CorelDRAW has arrived in different types of packaging. The latest version, CorelDRAW Graphics Suite X5, comes in the form of a hardback book with its own rigid slip case. The actual software is on a DVD attached to the inside of the book's front cover while the book acts as the User Guide.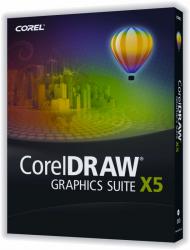 click image to enlarge
As you would expect from the Suite designation, this product consists of a number of applications. The main elements are made up of CorelDRAW X5, Corel PHOTO-Paint X5, Corel PowerTRACE X5, Corel Capture X5 and Corel Connect. You also get SWiSH miniMAX 2 and PhotoZoom Pro 2 plus sackfuls of images, photos, font, templates and 2 hours of training videos. With around 1GB of space required for a typical installation, you should not be surprised to hear that this process can be fairly time consuming. Corel appreciates this and takes the opportunity to display a series of images throughout the installation as a taster for some of the features awaiting you. However you may prefer making and consuming a sandwich and cup of coffee – believe me you will have enough time.
Separate icons for the various components will be added to your desktop giving you the opportunity to launch the individual applications. CorelDRAW X5 provides the vector drawing functions either starting from scratch with an option of working in RGB or CMYK colour mode or using one of the supplied templates categorised as type or industry with each holding a number of sub-categories. Built around the usual collection of menu and tool bars with vertical and horizontal rulers, CorelDRAW X5's interface holds a selection of tools and a colour palette sandwiching the main document window and a useful Hints palette. The document window acts as the work area. It can be used to display the current document page and a floating palette for storing items you might require during the current project.
Several new and enhanced features have been implemented in this latest version of CorelDRAW with colour being particularly well represented. You can set and adjust the default colour setting for general and specific document use while an Eyedropper feature lets you sample and match colours far more easily. Other colour enhancements include dragging a colour from one object to another and selecting colours by entering their hex values.
The new Pixel Preview option can be used to check on how a design will look on the web. Toolbars can be moved around and locked in various positions. You have access to new tools such as the B-spline tool to create smoother curves and an Object Coordinates Docker to specify the size and location of a new object on the page plus there is support for rounded corners that adjust their proportion if the host object is resized.
Corel PHOTO-Paint has had a long close association with CorelDRAW. The X5 version of this image editing application has some new photo effects for giving your images a different look. You can balance colour saturation with the Vibrance effect or remove saturation with the Greyscale tool while the Photo Filter effect can mimic the results achieved through the use of a camera lens. Shared with CorelDraw X5 is the use of Document / Image palettes that are automatically created on the fly for each project as it develops. There is also increased support for different file formats include Adobe Photoshop and Illustrator.
As its title implied Corel CONNECT links to your content either on a local system or networked machine. You are provided with a browser that searches out content. Run from CorelDRAW and PHOTO-Paint or as a standalone application, you can target content by keyword or search for a specific category. Corel PowerTRACE is the tool that enables you to convert bitmap graphics into editable vector images while Corel CAPTURE is a screen grabbing utility.
It has always been Corel's habit to include various other offerings with CorelDRAW and this time you get SWiSH miniMax 2 and PhotoZoom Pro 2. These two offerings are not installed by default and you will need to manually activate the installation files and register the products individually. SWiSH miniMax 2 is a software application that allows you to create Adobe Flash animations which can be enhanced by selecting from the hundreds of supplied multimedia effects. Operating as a PHOTO-Paint plug-in, PhotoZoom Pro 2 provides the means to enlarge digital images.
When put up against the might and power of the Adobe software, CorelDRAW puts in a creditable performance. It may come up short in terms of market share and product functionality but it does wins hands down in one particular section and that is price. CorelDRAW X5 is available for £468.82 which is a substantial saving at around a third of the Adobe product especially for us based in the UK.
http://www.corel.com/servlet/Satellite/gb/en/Product/1191272117978