An Oyster for all Seasons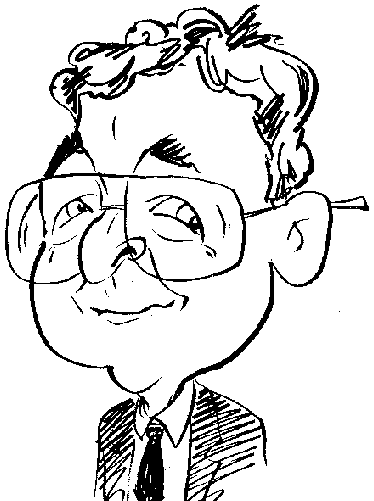 Never having eaten an oyster, I am unsure whether this delicacy would suit a side dish of damsons but why talk of food when technology is available.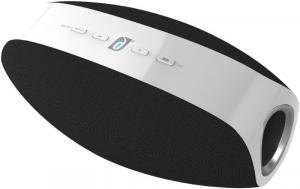 click image to enlarge
It wasn't so long ago that I had the opportunity to look at my first product from Damson. This was a portable Bluetooth audio streaming device that was entitled Twist. This model made use of Incisor diffusion technology to deliver its audio output. Now it is the turn of one of Damson's other product, namely the Oyster, which makes use of Wave Field Synthesis 3D sound technology.
I must admit that I am not sure as to the reasoning behind the naming of this portable 3D Bluetooth speaker. The unit does not look like an oyster. In fact it has more of a passing resemblance to an America football that has had its end sliced off to produce its lozenge-like shape. I must state that oysters have never featured on my dietary intake not do I own any pearls.
Available with either a black or white panel running along the top of the unit, the Oyster has dimensions of 230 x 100 x 116 mm and is slightly deceptive when it comes to the issue of its weight. At first glance the Oyster does not look too heavy and I was rather surprised when I picked it up for the first time to discover it was reasonably solid with a weight of 800g. However, even at 800g, this unit qualifies as a portable product especially as it comes with a draw-string, soft carry pouch that has a separate section for storing accessories such as the mains power lead and an audio cable.
A flattened base area, bearing the Damson name, ensures that the Oyster can be securely placed on a flat surface without the risk of it rolling away due to its rounded body. A black cloth material covers the front and back of the unit's body while the previously mentioned panel runs along the top and contains the Oyster's various controls. Hidden away inside the body of the Oyster are two 2-inch front-facing 10W drivers with one rear passive radiator. At each sliced end of the device are 1.5-inch side-facing 10W drivers.
Located at the rear of this unit are sockets that can be used for recharging the product's built-in Lithium ion battery that is rated at providing four hours of Bluetooth supplied output or nine hours when using a wired connection with music sourcing devices that do not support Bluetooth. Arranged along the top panel are press-buttons for power on/off, volume increase and decrease plus a button for switching between the two available source methods with an LED light glowing blue for Bluetooth or white for the AUX connection. This same LED will glow red during powering down and flicker blue when in pairing mode.
As well as using the Oyster as a music delivering device, it can also act as a speakerphone when paired to a Bluetooth-aware phone. When in speaker-phone mode you have access to the unit's built-in microphone.
Generally pairing devices to the Oyster via Bluetooth was quick and trouble-free. The one exception was with my first attempt at pairing an Android tablet (Google Nexus). A message appeared stating that a connection could not be made even though the Android device had recognised the presence of the Oyster. However on re-running the pairing process, a connection was immediately established.
Making use of Apt-x codec, the A2DP Bluetooth connection produced reasonable quality audio output with plenty of volume from this portable device. As usual there is a limit to the range available with Bluetooth of around 10 metres depending upon the location. In my home, with a couple of sturdy walls in the way, the signal between the audio source and the Oyster started to break up at just less than 9 metres.
While it is possible to have both a Bluetooth music source device and an AUX connected device delivering audio content simultaneously to the Oyster, you will only be able to hear one of them. The current output choice will depend upon which source option is selected. Switching between the two sources reveals that the volume level tends to be higher with a Bluetooth rather than AUX connection.
The Oyster is happy to work with a range of devices such as a PC, iOS or Android based. Along with the Oyster and carry pouch, you get an universal power adapter and lead, audio lead with 3.5 mm jack plugs and a small Quick Start guide. Damson has priced the Oyster at £179.99 which might seem a little on the high side but you do get plenty of volume for your money.