Microsoft AutoRoute 2010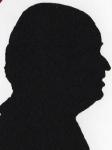 Review controls
Until a few years ago certain consumer products from Microsoft used to have versions released every year, now some like Works are updated occasionally, others like Money are no more, here the 2010 version of AutoRoute.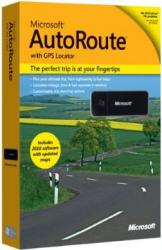 I deliberately installed this on a not that powerful Windows XP machine just to see if it still would work on a 'non power' machine. It took 7 minutes to install from the DVD and used 2.054GB of hard disc space, this also installs Office Database, Visual C++ and Text to Speech module before the Auto Route package, all in all quick and easy.
It comes in a DVD case sized box that contains a DVD case with the product and beside this a GPS locator unit. This means that you can take your notebook with you on a car journey with the GPS locator and have all the benefit of a Satellite Navigation unit. This is ideal for those who only make one or two trips a year and otherwise do not need Sat Nav.
The last time I saw a copy of AutoRoute was in January 2007 so just over three years ago and now it looks somewhat different. Of course now the Internet plays a larger role and Bing the Microsoft competitor to Google will let you view 3D images and various other enhancements when you are connected but it can still be used standalone.
The top line of the interface has the normal File, Edit, View, Data, Route, Tools and Help drop down menus. Below this is an icon based toolbar that has New, Open, Save, Print and Pushpin. Followed by Legend and Overview, Find Nearby Places, Route Planner, GPS Task Pane, Search Results, Directions, Navigation Pane, Full Screen Navigation View, Send To Mobile Phone, Show in Bing and finally Help. Below this three icons form a second toolbar Find A Location, Zoom In and Out and finally a choice of maps Road, Terrain, Political and Road (Night).
I expect most will start by finding a place and then zooming. You can enter a postcode (in UK) or just a town and country. There are street level maps and address location details for Austria, Belgium, Denmark, Finland, Germany, Greece, Italy, Luxembourg, Netherlands, Norway, Portugal, Spain, Sweden, Switzerland and the United Kingdom. Street Level coverage (with no address finding capability) for Andorra, Bulgaria, Croatia, Czech Republic, Estonia, Gibraltar, Guernsey, Hungary, Ireland, Isle of Man, Jersey, Latvia, Liechtenstein, Monaco, Poland, Rumania, San Marino, Slovakia, Slovenia and Vatican City.
This was first a route planning package and it can of course still do that however so much more is now included, I suspect a lot of people will never use the route planner and just use it to find Nearby Places such as entertainment and stations etc. Any map can look unwieldy with too many icons loaded and there are lots available. However if you need certain things like maybe schools when you are moving to a new area this locates them instantly. According to the box there are now over a million points of interest including post offices, pharmacies and ATM's.
You can use it to calculate fuel usage and even personalize your maps by adding notes, comments and even phone numbers. Pushpins can be good but sometimes the information they give is no longer relevant so they can now be hidden or even deleted. You can also set the map to start from a certain point ideal if your journeys always start from say your home.
The interface now seems a lot clearer and using the GPS locator is good when used with text to speech essential unless you are a passenger as of course looking at the screen of your notebook while driving is a no no.
While the PC I tested it with had 512MB of RAM it will work with XP and 256MB RAM. Vista and Windows 7 however need 1GB RAM.
Doing my Internet searches found Microsoft AutoRoute 2010 with GPS Locator at a best price of £67.07 including free delivery from the first link below.
http://www.amazon.co.uk/gp/product/B002SPLI5Q?ie=UTF8&tag=gadge0a-21&linkCode=as2&camp=1634
I found Microsoft AutoRoute 2010 available for $39.95 including free delivery from Amazon on the first link below.
http://www.amazon.com/gp/product/B002SPJE8O?ie=UTF8&tag=gadge0a5-20&linkCode=as2&camp=1789
I found Microsoft AutoRoute 2010 available for €92,56 from Amazon on the first link below.
http://www.amazon.fr/gp/product/B002SPLI5Q?ie=UTF8&tag=gadge04-21&linkCode=as2&camp=1642