Adobe Photoshop Elements 8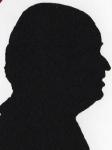 Review controls
While this in no way is the same as Adobe Photoshop, a very specialist tool for editing and enhancing files, this product does the basics and can improve an image from terrible to Okay or from Okay to quite reasonable.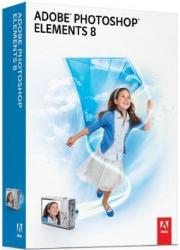 Photoshop Elements 8 from Adobe comes on a DVD and I found that it took 8 minutes to install on a reasonably fast Vista system and it took 1.5GB of hard disc space. It insists on a reboot before you can start to use it.
The system requirements on the outside of the box are a 2GHz or faster processor, Windows XP (SP2) or later, 1GB RAM and 2GB of hard disc space. DirectX 9 a monitor with at least 1024x768 resolution and 16bit or better.
On the DVD is a limited time trial of Adobe Premier Elements (should you want it). There is a 28 page getting started booklet. Should you need more help the manual is on the DVD in PDF format.
The four things that Adobe Photoshop Elements does is Create, Edit, Organize and Share.
It is nine years since Photoshop Elements first appeared. Perhaps the thing most easily noticed is the tagging ability. Not just tags you apply but automatic ones applied by the program to denote the quality of the image. It also tags things such as Contrast, Focus, Motion and even shake but really the most important tags are your own such as 2009 Holiday, Family and Events etc.
Of course we all would love it if it recognised Aunt Jane and believe it or not once you have told it who Aunt Jane is it will probably recognise her next time around providing she has not had a course of Botox in the meantime. You just have to confirm (or not) that it is Aunt Jane. It however does not always work especially with faces at angles.
Tagging was greatly improved with some other recent products (like Corel Digital Studio 2010) and here it is now easier to implement and add extra tags.
In full screen mode there is a new Edit panel for ease of adding enhancements quickly. These are just the basics, for further improvements you need to load them into the Editor application. This is a bind but it does now stretch to a feature from CS4 non destructive adjustment layers.
Also new – and from CS4 – are Expose Mode and Recompose Mode. The former allows you to combine several similar images to produce a best of image, this can work well. The latter does some real trickery where the foreground stays in place but you can remove the background and even resize the foreground action.
However for simple editing you do need the full editor and Quick Edit will do everything without clouding the simple features. Preview Variations is new and with the Quick Fix slider even a novice can improve the look quickly and easily.
Sharing via online albums is not new but with more and more people now having Broadband it becomes more mainstream.
Creating is one item that others do almost as well but while Adobe leads in the other areas why buy another package just for creation.
While Adobe Photoshop Elements is still the best others are learning and improving but with the added items brought in from the high end CS4 Adobe still manages to remain the best however a price drop might help still more.
Doing my Internet searches found Adobe Photoshop Elements 8 at a best price of £48.97 from the first link below.
http://www.amazon.co.uk/gp/product/B002OB5G6G?ie=UTF8&tag=gadge0a-21&linkCode=as2&camp=1634
I found Adobe Photoshop Elements 8 available for $84.99 from Amazon on the first link below.
http://www.amazon.com/gp/product/B002ID8R3Y?ie=UTF8&tag=gadge0a5-20&linkCode=as2&camp=1789
I found Adobe Photoshop Elements 8 available for €59,90 including free delivery from Amazon on the first link below.
http://www.amazon.fr/gp/product/B002NPCDHI?ie=UTF8&tag=gadge04-21&linkCode=as2&camp=1642&creative=6746&creativeASIN=B002NPCDHI