Dragon Naturally Speaking 10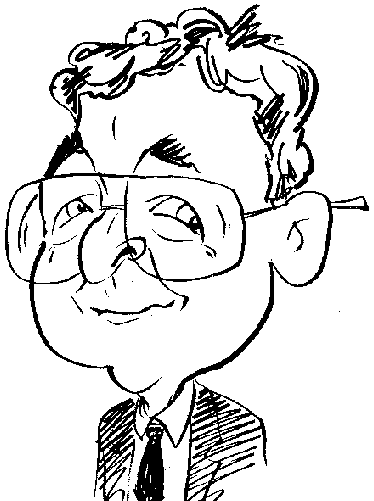 Review controls
Recently I have been talking to my computer. This should not be regarded as a sign of any mental disturbance but more to do with testing the latest speech recognition software from Nuance.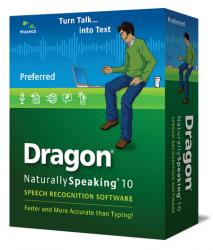 Nuance, the leading provider of speech solutions, has released the latest version of its best selling speech recognition software. This is Dragon Naturally Speaking (DNS from now on) which is now up to version 10 and arrives just over two years after version 9. The product is available in Standard, Preferred, Preferred Wireless and Mobile, and Professional flavours. This review is based on DNS Preferred.
As part of its installation routine, DNS will search for the presence of visual C + + 8.0 Runtime which is a required element. If it does not find it then DNS will offer to install it for you. The entry of an 18 character serial number will be required as will product activation in order to continue using the software.
When you first run DNS, you will need to undergo a brief test to check on the volume level and audio quality using your chosen microphone. This could be the supplied headset (possibly a HS-GEN model) or your favourite device. In my case I opted for a Plantronics CS60 - USB wireless headset that can be worn with an ear piece or headband attachment.
While Nuance, with some justification, claims the DNS 10 does not need any training in order to produce reasonable results, my advice would be to take a little time to undertake one of the training exercises such as John F Kennedy speech. The program then uses the data gathered to produce your voice profile in order to increase the accuracy of the voice-to-text conversion process. As you use the program so the voice profile will be fine tuned. Further improvement can be obtained by allowing DNS to examine your documents for a better understanding of your writing style, use of vocabulary, and syntax. You also have the option to train the software to recognise specific words.
Operating from a floating toolbar, DNS starts with the microphone, represented by a prone red icon, in a turned off state. This icon changes to a green coloured and moves to an upright position indicating that the microphone is turned on and ready to receive commands. Green is also used to indicate when a particular application supports the "Select and Say" feature of DNS.
While DNS main functionality relates to its ability to convert the spoken word into text, it can also be used to carry out various desktop and web based tasks. DNS can be used to search the web for information and go to specific sites through the use of voice commands. You can also use the same functionality to load your e-mail client, dictate a message, and send it on its way.
As a test of the program's voice-to-text capability and accuracy level, I decided to dictate this review from the comfort of my easy chair using the previously mentioned USB wireless headset. Adding a complication to the process was background interference from the turned-on television in the same room. Just in case you might think I was multi-tasking, the turned-on television was purely being used to test how the software coped with background noise. Well that's my story and I'm sticking to it.
The initial draft of the review consisted of 512 words. Carefully checking afterwards, revealed that there were 10 incorrectly identified words giving an accuracy rating of 98%. This was slightly higher than the result I achieved when I tested the previous version of the product. While you could correct the errors manually, it is far better to use voice commands as DNS will then learn from its mistakes. The latest version of DNS certainly shows an improvement with regards its voice controlled editing features. There was also an improvement in the software text to speech capability. It still sounds like an artificial voice but not to the same extent as previously.
DNS 10 can create individual voice profiles for different members of the family so that they can each use the program to its best ability.
This software is best suited to those who are prepared to put in a little effort to adjust their working style in order to gain the full benefit of the product. Practice may not make it perfect but it will improve performance and speed up your document output. Additional voice commands come as an added bonus and will reduce your use of the mouse activity. DNS has been priced at £149.99. It includes Bluetooth support and requires a minimum of 1GHz processor with 512MB RAM (1GB for Vista), 2GB of hard disk space running Windows 2000 SP4 and later.
http://www.nuance.com/naturallyspeaking/products/preferred.asp