Sound to go Plus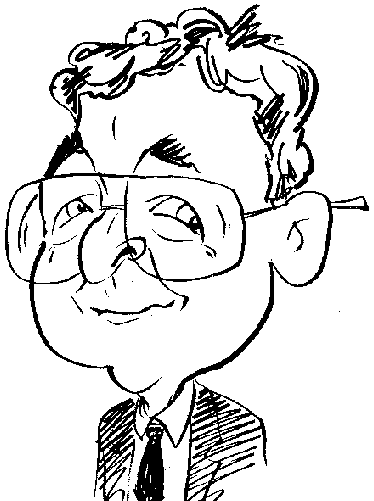 Review controls
One thing you can be sure of when Edifier International is involved is that the various speakers that emerge from this company will be of a design that could be considered slightly unusual.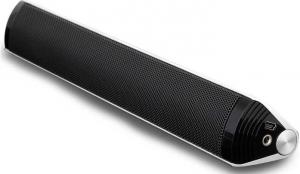 click image to enlarge
In the past I have reviewed Edifier speakers featuring various colour schemes and with an assortment of shapes that include cylindrical, spherical and a decapitated pyramid. This trend has been continued with the latest Edifier speaker to reach me. This is the Sound To Go Plus™ unit.
This latest Edifier speaker (note the singular rather than the plural) adopts an elongated triangular shape. Rather surprisingly, this particular shape is not all that innovative. I can remember a similar shaped speaker, developed by the almost forgotten Labtec company, which I reviewed at the beginning of the century. Shape issues aside, as you would expect this Edifier model does have some features over and above those that were available with the earlier Labtec (taken over by Logitech) unit.
The Sound To Go Plus unit can act as your speaker output from a laptop or desktop system using a USB connection or as a portable speaker unit for use with a mobile device linked by a standard audio lead. With dimensions of 261 x 36 x 44mm and a weight of 370g, the Sound To Go Plus has a brushed silver aluminium frame with a black metal grid front. Push buttons for volume up and down level adjustment are positioned at either end of this elongated speaker unit. These buttons, when depressed simultaneously for a period of three seconds, double as the power on/off switch.
The left end of this speaker also houses a miniUSB port and a socket for inserting a 3.5mm jack plug. Leads for USB and connecting to various audio devices are included in the box. A soft carry pouch is included to help keep everything together when it is being transported between locations.
The Sound To Go Plus speaker has built-in two channel stereo with two full range 1.25-inch drivers on each magnetically shielded channel. There is also a built-in Class D amplifier plus a 3-inch a 1.25-inch oval passive radiator bass unit. As well as speaker output capability, this speaker unit also features a re-chargeable Lithium battery. It can take up to five hours to fully charge this battery. The battery will automatically be charged when connected to a computer via USB.
Connecting the Edifier unit to a mobile device, such as an MP3 player or smartphone, is just a matter of using the supplied audio lead to link the speaker to the appropriate headphone socket. Step-by-step instructions are provided for using the Sound To Go Plus when using Windows XP, Windows 7 or a Mac system. No additional drivers should be required as they will already be part of the operating system.
It is possible to have the Sound To Go Plus connected simultaneously to a computer and a mobile device. In such instances, the mobile AUX connection takes priority. When I tried this arrangement by connecting the Sound To Go Plus to a system running Windows 7 and an iPod Classic, the audio from the iPod was played through the Edifier speaker while that from the computer was redirected to the its speaker system even though the Edifier speaker had been set as the default unit. Disconnecting the iPod Classic immediately resulted in the computer audio being switched back to the Edifier unit without any further interaction from myself.
As long as you accept that you will not get Hi-Fi audio quality from this speaker then you should not be disappointed. The Sound To Go Plus performs reasonable well. The audio quality will be better than that delivered from the built-in speakers in your laptop or mobile device. The Sound To Go Plus is best suited to the role of a portable speaker rather than being attached to your desktop system.
Speaker Specifications

| | |
| --- | --- |
| Power Output | RMS 1W x 2 |
| Testing level | 0% signal to noise ratio >_ 75dBA |
| Frequency response | 20Hz – 20KHz distortion <_1% |
| Audio input type | USB, Auxiliary |
| Passive Radiator/bass unit | 3" x 1.25" oval magnetically shielded |
| Midrange / high unit | 2 circular 1.252 magnetically shielded |
| Tweeter unit | 2 circular 1.25" magnetically shielded |
| Input sensitivity | USB 800mV +_ 50mV AUX 500mV +_ 50mV |
Full details of the Edifier Sound To Go Plus portable speaker can be found on the Edifier web site
Amazon are currently stocking this product for £39.99 including free delivery.