Adobe Photoshop/Premier Elements 7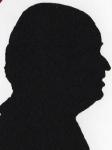 Review controls
For those who cannot afford or need the complexity of Adobe Photoshop, then Adobe Photoshop Elements has long been one of the major alternatives. Here I look at both the latest 'Elements', Photoshop and Premier.
Buy Now!
Photoshop Elements 7
£60.83 from Amazon
Premiere Elements 7
£67.85 from Amazon
Photoshop + Premiere Elements
£87.06 from Amazon



All include shipping
Adobe Photoshop Elements 7
It seems an a very long time ago (a hot summer day) when I saw a demo of this at Adobes London office, the box product was delayed and only arrived just when I was in the middle of so many special Christmas items. I finally got to look at it over the Christmas break and then delved deeper during January.
It took 17 minutes to install on a reasonably fast Vista system and it needed just over 1GB of storage space. The stated requirements on the box are 2GHz or faster processor, Windows XP with service pack 2 or 3 or Windows Vista, 1GB or RAM, 1.5GB or hard disk space, Direct X 9, a CD-ROM and at least a 16bit video card. So this will stop a lot of people updating as the requirements are that much higher than in previous years.
There is a twenty page Getting Started Guide, for anything else you will find help files within the program to assist.
The first of the things in the preview that was highlighted was the Smart Brush Tool and this does indeed work as stated allowing you to make the sky look bluer, grass greener and maybe as far as portraits are concerned teeth whiter. It is really just a tool to tweak Adjustment Layers that were there before however for the novice now a lot easier to access and use.
Version 6's highlight was Photomerge and here it is enhanced so bits from several images can be combined of course the extraneous bits must not be interfering with bits you want, so the stray person who walked into shot is fine providing they do not get into a similar bit in another image this is called Scene Cleaner and with a range of similar shots a perfect image should with practice be achievable.
Background tint can now be tweaked from a charcoal shade to full white. For those who need it FTP settings are included allowing work to be uploaded to your site. The Full Edit feature is now far closer to what is offered in Photoshop, and for the novice Guided Editing also works well. The Line Art effect has its place making photos look like hand drawn sketches.
Pixel Blending allows some improvement in colour matching but it is by no means foolproof. Surface Blur works well affecting only the textures while firm outlines remain in situ. For me – a keen photographer who always mislays images – the highlight is the Organiser that allows a free text search now I only have to remember to write meaningful things about the images when I store them so I will no longer have to solely rely on date as my memory was not what it was.
Buying Adobe Photoshop Elements singly the best I found was £60.83 including free delivery
http://www.amazon.co.uk/gp/product/B001ELK946?ie=UTF8&tag=gadge0a-21&linkCode=as2&camp=1634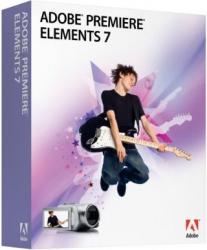 Adobe Premier Elements 7
You may say what happened to V5 and V6 well they were passed over in order to get both products on the same version. This will need a more powerful system than the item above. Firstly you need a DVD drive and it took 6GB of space for a full installation on my PC. It took 25 minutes.
The box states a 3GHz processor for HDV or Blu-ray editing and this process will also require at least 2GB or RAM. It comes with a 200 page Using Adobe Premier Elements paperback book.
A lot of the features in this product are far ahead of anything other 'entry level' products offer and come from Premier Pro especially the object motion and associated effects.
The main reason people will want this package is support for AVCHD cameras, however there is also HDV camera support and of course support for Blu-ray discs all new to version 7.
The editing features of Premier Elements were already a long way ahead of other such products and in v7 the main focus is to make it easier for the less advanced user the Instant Movie automatically edits a group of clips to produce the finished article, this means intro, title, transitions, effects soundtrack and even end credits. Okay so you will never win an Oscar for best anything but for someone who knows little the results are impressive.
Instant Movie makes good use of Smart Tags meaning it marks the clips as in focus, zoomed, shaky and other things you may or may not like to know but better that Premier Elements tells you than your best friend. I found the Faces feature still needs work but if you have same look and feel it can make sorting somewhat easier but it is not foolproof.
Smart Sound works well and automatically makes the sound clip fit the length of the movie clip, better than most peoples efforts but of course not likely to challenge a sound engineer but then he/she is likely to have far more advanced kit.
An update of Green Screen Key is called Videomerge it can automatically isolate an object from a solid single colour background without you needing to do and fiddling.
Buying Adobe Premier Elements singly the beat I found was £67.85 including delivery.
http://www.amazon.co.uk/gp/product/B001ELK950?ie=UTF8&tag=gadge0a-21&linkCode=as2&camp=1634
However if you have a need for both then buying them together produces a good saving and they are sold together at £87.06 including delivery.
http://www.amazon.co.uk/gp/product/B001ELK94Q?ie=UTF8&tag=gadge0a-21&linkCode=as2&camp=1634
http://www.adobe.com/uk/products/psprelements/?promoid=DTEWH