Vista from Microsoft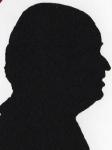 Review controls
Certainly the most talked about new operating system I can remember. I have been using it on a PC for a few weeks now and the learning curve seems to be decreasing.
Let's assume you have 1GB of memory and a graphics card (not an onboard graphics chip) then your system can probably run Vista and also the Aero glass graphics engine. I have been testing such a system and for good measure my tests have been conducted with a 2GB Ready Boost pen/stick drive for additional support. Using such a stick/pen drive is cheaper than additional conventional memory. Only Vista can take advantage of this extra memory.
The first - and most important question - is will your software and hardware work with Vista? Most very recent software probably will, however if you rely on some legacy software then you would need to check first. Doing some installations produced not a blue screen but a blank screen with - after a reboot - a message that Windows was shutdown to avoid damage to your PC. This occurred several times to me. The reboot does not seem to involve Chkdsk nor does it seem noticeably longer. Certainly I would suggest any new software or hardware is installed without anything else open as this will avoid any damage to your most precious asset - your data.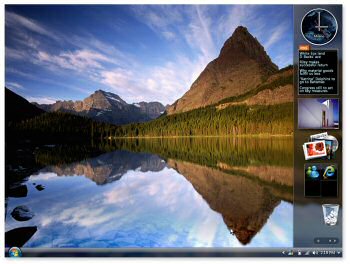 As far as hardware the situation with new peripherals is getting better and the recent review of the Epson Stylus Photo R360 is proof to that in that it was reviewed under Vista. Of course nothing on the supplied CD's worked and it was several downloads and even a CD sent by post but the situation will improve. However should your printer, scanner or All In One not be new or nearly new then the situation may not be so rosy as manufacturers are unlikely to spend hours writing drivers and or software for an item that may be end or life or even 'dead'.
I found that boot up tended to be around a minute and shutdown about half that. The reason I cannot be exact is that over hundreds of boots and shutdowns the time always varied. One factor was did I have the Ready Boost pen/stick in the drive. But even with/without it the timings varied hence the average. One major difference was that when you got to the desktop it was ready to work something certainly not necessarily the case with 'XP'.
A new install is certainly a lot quicker than an upgrade, no garbage in or out of the registry being the main reason. Certainly before purchasing Vista you should find out if your hardware is up to it. Microsoft provide a tool at www.microsoft.com/windows/products/windowsvista/buyorupgrade/upgradeadvisor.mspx that should certainly give you an idea. With recent hardware the likely sticking point will be with the aero graphics and this will require a recent graphics card so if you have an onboard graphics chip find out if it can be disabled and then find a suitable graphics card. The aero graphics are certainly a step up from anything seen in Windows before. Floating windows are much touted. Windows does still seem to have a limit of around 3GB for any single application so if you are a really heavy used then I am told this limit does not necessarily apply to the 64bit version that I have not seen. But you will need to be a heavy user with powerful applications to need that sort of overhead.
In use if you can work with 'XP' then with some work you can probably also work with Vista. Should your day be spent inside applications then you will not notice much difference. It may be slightly more responsive but then you are probably running on a faster/newer processor and you have more memory. The interface at the desktop is different and the job of shutting down needs some care or you may just hibernate but you do still begin to shutdown from the bottom left corner.
If you have to install items then you need privileges and even if you have them you must give permission before the install will take place. Some say that you are safer from attack in Vista, I certainly still use Anti Virus etc etc. Apart from the basic version of Vista most come with Media Centre built in but the look and feel of this is quite similar to that of the earlier version. I was impressed with the uninstall options now found under 'P' in Control Panel where it previously was of course under 'A'.
There are four versions of Vista all expensive and if you go to the USA they are far cheaper there, certainly closer to $ to £ and nowhere near the near current 2:1 it should be. Certainly the cheapest way to purchase a copy of Vista is an OEM version (legal if you also buy a piece of hardware) but remember this will tie it to the machine you install it on.
If you do not want or need Aero then Home Basic will allow you to use Vista. The version I have is Home Premium that will be the most popular version. There is also Business and Ultimate.
With Vista you get IE7 and while it is a little different in layout XP users can get it if they pass the 'Genuine' test of their copy as the install can only take place if you allow Microsoft to test your system. I notice that - on my test machine anyway - that connection to the Internet was a lot faster. I tend to just plug in an Ethernet lead when required and often with 'XP' I needed to disable before I could reenable. Not so here and everything was up and running very quickly every time I connected.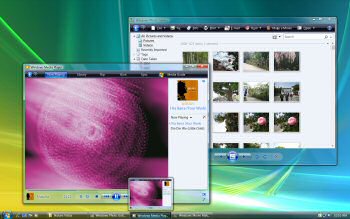 You would have thought that Microsoft would have wanted journalists to test Office 2007 with Vista (although I am told that Office 2007 will work with 'XP') but so far I have not managed to get a copy so I cannot give you the promised review as yet.
I will be doing an upgrade from 'XP' in the coming months and I will of course let you know the problems or not that it gives, at the moment I have a likely PC but still have to source the graphics card...
One final item, I - like lots of others - am addicted to a game that has been in Windows for many versions called Freecell. Not only is that one of 9 games provided in Vista but you can now use it full screen and it has other improvements. The other games include a reasonable 3D chess game. The reason I mentioned this is that every game has a required rating, a recommended rating and your systems current rating. These are all shown in the folder. You can also find the system rating as an applet in an extended Control Panel.
I hesitate to add the UK price for Vista as it is certainly not a level playing field and as stated OEM versions are a lot cheaper. But here are what my Internet searches found versions including OEM ones from £64 to £399 dependant on version.