Acronis True Image 10 Home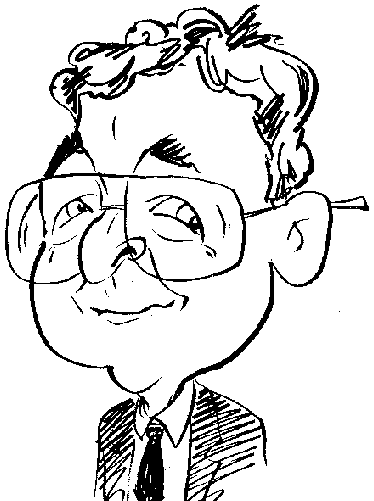 No matter how careful you are problems can occur and a back-up program can come to your rescue.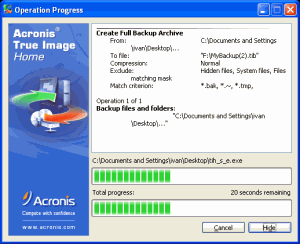 Having set up your computer to suit your own individual style of working before storing all those important documents, images, videos and audio tracks, it does make practical sense to take precautions, such as a backup, in the event of problems occurring. While Windows has its own backup facility, it is not the most feature-rich utility currently available. A well respected alternative is Acronis True Image.
The latest version of the Acronis software is entitled True Image 10 Home which describes itself as being "two products in one." This claim is based on the product's ability to provide disk imaging capabilities while offering a range of backup solutions that include targeting specific types of files and designated folders.
For reasons as yet unexplained, True Image's installation routine refused to work on my initial choice of destination partition. However the problem disappeared once I switched to another partition on the same drive. As part of the installation routine you will need to enter a 29-character serial number.
True Image's opening interface offers a pane that gives accesses to various common tasks and a larger area listing the particular tools relating to the chosen task category. By default the main tools deal with Backup and Recover/Restore tasks. Wizards are provided to help guide you through the necessary steps to carry out both Backup and Recover/Restore operations plus set up a Secure Zone (more of this feature later).
Along with making an exact image of your system, True Image's backup feature lets you select from My Data, Application Settings and E-Mail based operations. Depending upon the selected type of backup, there will be further choices that include selecting files, folders, accounts and specific applications that are categorised under various headings. True Image will not only target designated files and folders but can also search through a hard disk for files by type that can include music, images or video for inclusion in a backup. Options are available to set up exclusion filters; select from a choice of full, incremental or differential backup; plus add an appropriate comment to help identify a backup at some future date.
Backups can be stored in various locations including the previously mentioned Acronis Secure Zone. The Secure Zone is a password protected partition that has the sole role to act as an archive repository. This zone will not be accessible by other applications or outside influence that might result in corruption issues.
Restoring content gives you the option of using the original location, resulting in the over-writing of files, or creating a new destination folder for the files. The speed of backing up and restoring data is influenced by various factors that include the compression selected. Tests conducted with 775MB of MP3 data took around 106 seconds to complete. While the speed was impressive, compression was a rather disappointing 10%. However switching to a mixture of other file types increased the compression to nearer 60% of the original size. While there are various levels of compression, I was only able to detect minor differences between the sizes of archives created.
Tools are available to clone a disk; add a new disk; mount an image file archive with its own drive letter; validate a backup archive; and set up a schedule for carrying out regular backup procedures. True Image 10 Home is a well designed product that should be able to handle all your backup needs. The product requires Windows 2000/XP with a minimum of Pentium 166MHz processor, 128MB of RAM, and 175MB of hard disk space. Official pricing is in the region of £30, although better deals are available. As examples, Amazon's price is only £14.98 while DABs have it for £16.28.