Covering All Options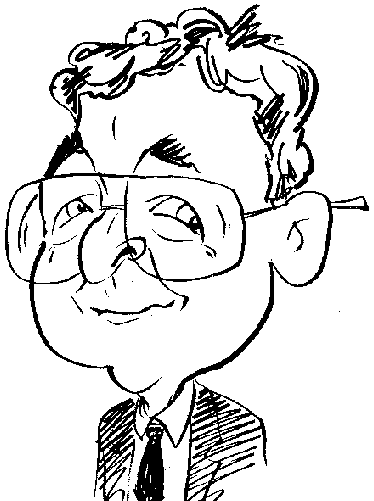 Review controls
In an effort to cover as many options as possible, Lexmark has released the X8350 Multi-Function Device.
I would hazard a guess that checking out your friendly local computer store would reveal a wider choice of All-in-Ones or Multi-Function Devices (MFD) rather than standalone printers especially with regards to the variety. While there may be an occasional exception, most printer manufacturers seem to feel that the MFD route is the way to go. This, no doubt, explains why I am currently testing the Lexmark X8350 product.

This particular grey and silver model, from the print specialists at Lexmark, sets out to cover as many options as possible that will appeal to the small business / home office user. The X8350 can print, scan and copy, with some features not even requiring the presence of a computer. Fax functionality is built-in to the device as is that for memory cards covering the usual suspects including Smart Media, xD, CompactFlash, Secure Digital and Multimedia card. There is also a front mounted USB slot for connecting a flash drive and PictBridge connectivity. To top it all, you also get an automatic document feeder (ADF).
Measuring 44 x 37.5 x 27cm (W x D x H), the MDF has a control panel that juts out from the front of the unit. This panel contains various m ode buttons; a numeric pad; quick action controls; and a compass navigation for access the different levels of the product's menu options which are displayed on a bright, colour 63mm LCD. Along with setting the date and time, the menu allows you to adjust settings such as the number of copies to be produced; plus set the paper size and quality. The display is also used for showing any messages relating to the condition of the unit and its consumables.
The standard paper input and output trays are located on the front of the device. The input tray can hold 100 sheets of plain paper but this figure reduces to 50 when coated, premium, photo or glossy paper is being used. There is a further reduction to 10 when envelopes are being printed. The top-mounted ADF can hold 50 sheets for scanning, copying or faxing. The overall paper capacity levels mark this printer as being more suitable for home rather than an office environment.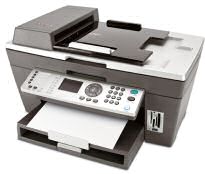 Lexmark supplies various software items for using this MFD with a computer. A Solution Centre module provides options to carry out any required maintenance, troubleshoot problems and discover how to implement tasks. You also get a Productivity Suite packed with goodies. Using this suite you can manage your documents using Presto Page Manager application. You have the ability to scan and edit (otherwise known as OCR (Optical Character Recognition)) plus scan documents with automatic conversion to PDF and email attachments direct from the unit. Other software includes a forms package, photo editing capabilities and a Fax setup utility. I was particularly impressed with the OCR feature which is driven by the well-respected ABBYY FineReader software. Overall this is an impressive software bundle which adds value to this MFD product.
Print speeds were more than satisfactory considering I was using the normal rather than draft settings. Using my standard 102 word document, I was able to print 16ppm in monochrome. Switching to a full colour 768 x 510 image produced 9ppm and a full A4 colour image took less than a minute. A three-page document, using the ADF, was scanned and OCRed before being transferred to Microsoft Word in under two minutes. Checking the scan and copy process, without the use of a computer, took 51 seconds when using an A4 colour page. Image quality was acceptable for most eventualities.
Although Lexmark has priced this MFD at around £200, you can pick one up for £149.99. Replacement cartridges vary between £18 and £23 depending upon whether it is for monochrome, colour or photo quality output.
http://www.lexmark.co.uk/uncomplicate/product/home/55/0,7044,252735_408641_604948535_en_0_1,00.html