Filtered Water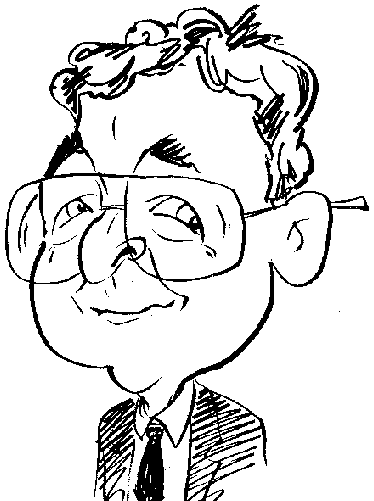 Review controls
Water, water everywhere but is it fit to drink?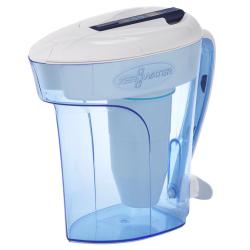 click image to enlarge
Despite the appearance of an occasional hose-pipe ban in certain parts of the country, we do tend to regard a steady supply of water as one of our rights. We expect to be able to turn on a tap and the required liquid would flow for whatever task we deem necessary. But do we ever consider the purity of the flowing liquid especially when it is for our personal consumption.
Offering to help ease any concerns we might have in regards to the purity of our drinking water and, incidentally any other use, is a solution developed by the aptly named ZeroWater company. I have been given the opportunity to check out the company's ZeroWater offering. This product consists of a storage jug that is capable of holding 2.8 litres of liquid or the equivalent of 12 cupfuls, a replaceable ion exchange filter and an TRS (Total Dissolved Solids) meter for testing water purity plus a Quick Guide booklet covering both English and French languages.
Quick Guide apart, all the various elements of the kit come bundled within the storage jug. This jug features a clip-on lid that I found was rather difficult to remove in the first instance but proved to be far easier on subsequent use. Having gained access to the TRS meter unit, I was able to test a sample of my Thames Water supplied tap out-pouring. The recorded figure of 266 indicated that my tap water had a high TRS level that meant I would need to replace the ZeroWater filer element after about 15 to 25 gallons of water filtering use for the best results.
Specific instructions are provided for setting up this kit and inserting the provided filter unit. Once inserted you can begin to gradually fill a reservoir unit so that the liquid can undergo the purification procedure. Once the reservoir has drained then it can be refilled and the process repeated until the jug is filled.
The kit has been designed to remove impurities in tap water through the use of a five step filter system process as it targets items such as fine particles, organic contaminants, inorganic compounds, metals and non-metals. Stage One of the process deals with issues such as dust and rust with Step Two moving on to tackle suspended solids before Stage Three focuses on multi-layer activated carbon and improving the taste of the liquid through the removal of different contaminants that include chlorine and heavy metals. Stage Four uses an Ion Exchange feature to remove dissolved solids while Stage Five carries out tidy up duty using ultra-fine screens and ion-woven membrane layers for a final clean up procedure that removes a claimed 99.6% of impurities including Barium, Cadmium, Iron, Chlorine, Fluoride and Nitrite. The whole process should take around 10 minutes to create a jug of purified water.
When not in use to test a fresh water sample, the TRS meter, which has the appearance of a USB stick on steroids, can still prove useful. It can be slotted into the storage jug. In this position it can be used to keep a check on the water stored in the jug waiting to be used for drinking or tasks such as cooking, with baby care, pets and the creation of ice cubes. When needed this water can be poured from the jug or fed from a built-in spigot facility at the base of the jug.
Not unnaturally, the ZeroWater kit requires an on-going partnership. Depending upon its use, the filter element will need regular replacing at intervals. A subscription service is provided that will automatically send you necessary new filter kit depending upon your needs and price paid. As reviewed the ZeroWater 12-cup product is priced at £44.99.