From Mac to Windows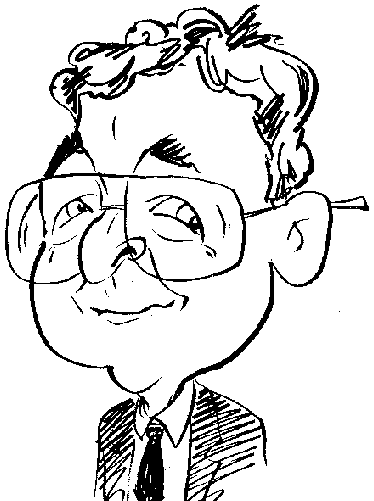 Review controls
Adding to its portfolio of graphics software, Serif has developed an application that can run on the Mac and Windows platforms.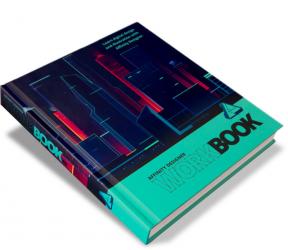 click image to enlarge
Developed by Serif, Affinity Designer first saw the light of day as a Mac product. More recent development has seen the product make the journey over to the Windows platform. Affinity Designer describes itself as a personal vector design application that contains pixel-based textures and retouching capabilities. This software has been developed to allow the user to create a wide variety of designs for specific tasks,
Blowing its own trumpet as regards the images it is capable of producing, Affinity Designer opens with a collection of work produced by different artists using this Serif software. You can check out this work produced by pokedstudio, Sacha Aeuss, Kevin House and Frankentoon to mention just some. You can then click on these designs and have the appropriate one brought into the main Affinity Designer workspace. While these images tend to be locked so that the originals are protected, you can practise embellishing them in various ways using the available tools before saving the results under a different name. You can turn off this Gallery feature to fire up direct into the Affinity Designer main interface.
The Affinity Designer main interface is not a particularly inviting environment at first glance as it is dominated by a combination of black and grey components apart from the colour wheel located to the right side of the screen. Arranged around the work or document area are the usual collection of components such as specific bars for menu items, tools and context items plus panels for tools and the like.
You also get various Personas and their related toolbars. Personas are collections of tools for working in different ways within Affinity Designer. By default Personas are provided for tasks designated as Draw, Pixel and Export type tasks with their own specific sets of tools, For example with the Draw Personas you can draw shapes, add vector brush shapes and fills plus create art and frame text. Pixel Personas allows you to make freehand shapes, add pixel brush shapes and retouch items with dedicated tools. Icons are available to switch between Personas.
Due to the work put into the cross platform (Mac and Windows) development of this software, the introductory offering of Affinity Designer for Windows is already up to version 1.5 for this 64-bit software. The default interface of this product allows you to customise it to suit your style of working for particular projects as you work with unlimited undos and non-destructive tools. Affinity Designer can work in a variety of colour spaces including RGB, CMYK, LAB and greyscale while its PSD import engine supports SVG, EPS, PDF, PDF/X and FM files.
When creating your designs you can adjust the pressure of your stylus for more natural looks. The option is available to mix vector and raster brush strokes. You can rotate a canvas, blend colours, create your own brushes and other paint delivery implements. The product comes with a comprehensive set of shapes that possess node editing capabilities. Artistic text can be integrated into designs and you can preview available fonts plus have access to features such as leading, kerning, base line shift and tab stops. Affinity Designer also features full professional print output.
In order to help users get to grip with this new Windows offerings, Serif has created a number of tutorials. The video tutorials, which are accompanied by a pleasant UK voice, are available on line. They have been classified into various categories such as Getting Started, Artboards, Drawing Lines and Shapes, Colour and Opacity, Layer Control, Object Control and Painting.
Serif has priced this product at £39.99 which certainly makes it an attractive possibility for budding designers. System requirements for the Windows version of the software call for a 64-bit operating system with 2GB of RAM and 624MB of hard disk space running Windows 7 and later.