Samsung Galaxy S6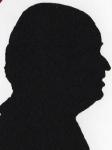 If the charms of an 'i' device are not top of your wants list then the name top of the Android wants list will be whatever the Samsung machine has to offer. Here is one of their most recent offerings courtesy of Vodafone the Galaxy S6.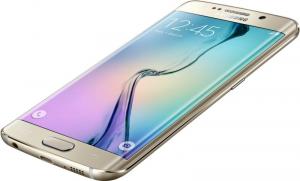 click image to enlarge
The Samsung Galaxy S6 measures 14.2x7x.7cm and weights 138grams.
Going round the outside the right side has the on/off button, the base has speaker, 3.5mm headphone socket and micro USB for charging or attaching an OTG device. The left side has volume up/down buttons and finally the top has a very effective microphone.
My unit was white and this of course has the advantage of not showing fingermarks, the main camera protrudes very slightly from the back and flush beside this is a powerful LCD flash and fingerprint reader. The 16MP camera is also very good in low light for those times when flash is not acceptable. For those who want excellent video the full HD on offer here is excellent. The Selfie front camera is 5MP.
The screen is 11.4x6.4cm giving the diagonal imperial measurement of 5.1 inches. The screen shows an amazing 1440x2560, most larger computer screens cannot show that much.
Switch on is a rapid 14 seconds while switch off is only 3 seconds.
It came with Android 5.1 and while I was testing it the upgrade to 5.1.1 arrived. As far as I know no date for upgrade to Android 6 'marshmallow' has been announced.
One thing most worry about is how long the battery will last well at 2550mAh this should not be a problem unless you spend all day watching videos. A recharge from totally empty took under two hours.
All Apps loaded including those I added totalled 57 so less than two screens. No duplication is helped by Google putting their 13 offerings in one folder, easy to find and use. There are several Samsung only Apps including useful Health offerings. Being able to use Microsoft Word natively and One Note is surely a useful addition.
Gone is plastic the case is metal and feels marvellous in the hand and in the hands of those who have said 'nice phone' when they held it.
The SIM is inserted just below the on/off button and you need a tool to remove it, this of course means the case is sealed and no micro SD card but OTG devices work without the addition of a third party file manager.
There is one App from Microsoft that may help – something from Microsoft to help surely not – the One Drive which offers 100GB of Cloud storage.
This is a very nice phone and I am struggling to find minus points cost of course is not as low as some but this offers more than a lot of cheaper models and anyone wanting to get 'nice phone' comments will of course love it.
The Samsung Galaxy 6 is available from Vodafone for £9 upfront and then £35 a month that gives 1GB data but other options are available.
http://www.vodafone.co.uk/brands/samsung/galaxy-s6/index.htm